Made a Salad and it tastes...
I love the weather today, it's windy! 🍃
Some people may find it scary because honestly it looks like storm. Like a storm without any rain, I find it peaceful tho.
Mom bought some lettuce and cucumber last Monday and told me to make a vegetable salad. I am not sure what to do but I know mayonnaise is a vital ingredient. I watched some YouTube videos and I want to do that chicken salad 🥗 but I decided to go on with all veggies. With only 2 veggies present, I know this won't taste real good. I want to try the salad recipe that I watched (forgot the name) it has crab strips (?), Lettuce, cucumber, corn, carrots and then the mayonnaise dressing. I still managed to achieved the dressing even though a lot of ingredients are missing. I add onions too.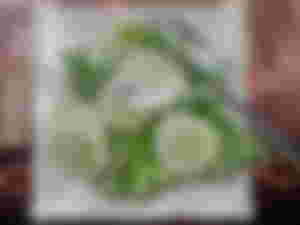 I am not fond of salad because I don't like mayonnaise (sorry to those who love that but mehh). I tried to eat it tho because I love veggies, cucumber on top of that. I only get small portion because I am not sure of I will like it.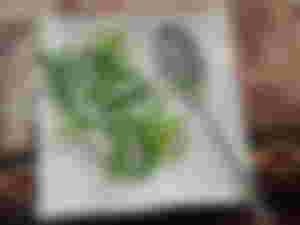 Tadahh! I finished the cucumber but not the lettuce haha. Actually, it tasted good. It's weird at the first bite but I can actually eat it. I placed this inside our ref because I'll eat it later. Maybe if I haven't eaten anything before I tried this I can finish it. I already had my lunch and no space for my tummy anymore.
Mayonnaise

Pepper

Oil (much better is sesame oil)

Salt

Calamansi

Onion
Those were the ingredients of the dressing, just mix together then add to the veggies and there you go healthy delicious salad 🥗
Thanks much for stopping by ❤️