FDay
Rainy Sept 30,2022 from my side 🌧️☔
It's Friday again and again, and the rain is falling real hard. Like a lady bawling tears. Aww sad (whut ano daw??)
So yup a random update on my layfuu. I originally planned to write a science/medical article because it's been a long time, but babysitting my nephew will make it hard for me to focus. So yeah how's my Friday so far?
I went to my friend's house yesterday because she invited us to her lil sister's 11th birthday. At the same time, it's also her celebration because she's now a registered Agriculture and Biosystem Engineer yey!! Before me and my friends went to her house, we went to graceland to buy cake.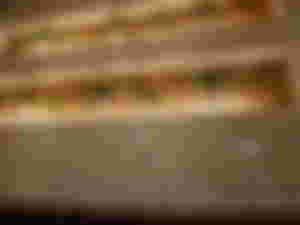 I really love the good vibe these plants give, may be weird it's located at the upper part of the wall but I love to stare at it while we wait for the cake.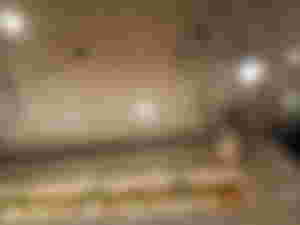 Love the design around the light bulb too 💛✨
Then, we went to my friend's house and I thought there are a lot of visitors but I was surprised that it's only us and few family members. She said they didn't invite a lot of people.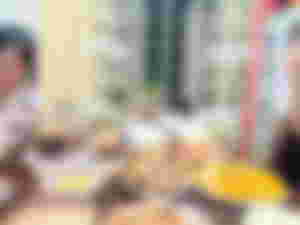 Ahhh there are a lot of good foods but my stomach can just handle few, now I'm craving to all of it huhu.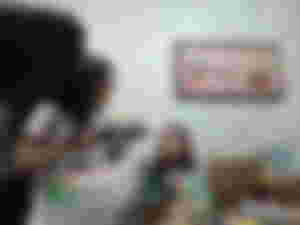 That's the cake we bought, black forest ftw 🎂 we let them blow their candles and we bought separate cakes for them hehe.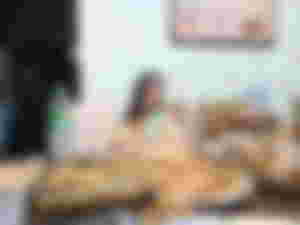 She's the birthday girl, seeing her all grown up makes me feel so old 😭 mas matangkad na sya saakin nagyown huehue, parang last time she's just a babyyy
After we ate and did a lot of catching up, my friends dad who we call daddy, let us ride their car and send us home. They sent me at my sister's home tho because I will sleep here because my brother-in-law is on duty on the same hospital where mom works. It's also a good thing that my friend's dad know my bro in law because he is their ninong in my sibling's wedding.
So on Friday, which is today, I mainly babysit my nephew.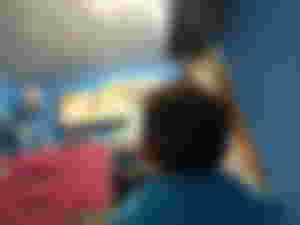 Actually, he's not difficult to babysit because he loves to play trucks and his cars after some time of watching on his TV. It gets difficult when he starts looking for his dad, because he is mostly with his dad because his mom (my sis) is the one who's working for them.
--
That's how my Fday (and ThDay) went. Yup Fday is just Friday haha bahala ka na kung ano naisip mo dayn 😆
How about chu how's your Friday? ✨