Developed Immunity to Failure
Wazzup read cash community!
This is a tiring day for me. I finished our 3-hr exam from 1-4pm and that's ughh how do I put this.
My messy study area while I took the exam awhile ago.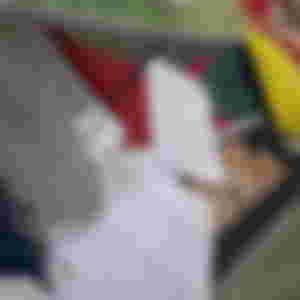 Let me show photos to help me describe my stress awhile ago hahaha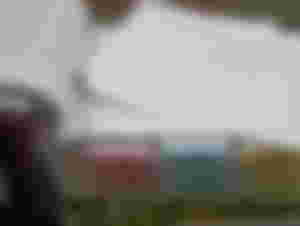 This big book is necessary in our exam. Even during licensure exam, you can't take it if you don't have this book. This is because you can't remember all the equations since Chem Eng covers broad topic. There are a lot of necessary figures, graphs, and tables that is included as you solve different problems.
I'm not sure but I guess we're the only course allowed to bring a book (it should be Perry's Chemical Engineering Handbook ONLY) during board exam and even with this, it's still difficult to pass the exam and a lot still fail.
Well back to my exam HAHAH Chemical Engineering Calculations and Thermodynamics are the coverage of our exam awhile ago. There are 40 items and most are problem solving. Also, you can't answer the other items if you haven't answered the first one. In short it's difficult for me and my braincells. And then I failed.
I didn't feel any stress after I saw the results haha mas na stress ako sumagot at magsolve. Wala naman na ako magagawa lol. But yeah habang buhay, may pag-asa.
I already experienced failing an exam multiple times in my 4 years in college. At first it stresses me out and I always cry. Worst is when I got a failing grade in my final grades. I also received a 2 failing grades during same semester and my name was included in "under probation". Under probation means I am monitored in a sense that I should not fail any subject next semester or else I'll be kick out of the Department. Yup, it happens. If you failed 3 subjects in one sem you'll be disqualified to continue the program, but if you failed 3 subjects during 3rd yr you can send a letter to the Dean and University President then pray that you'll be granted to continue your study with your chosen program.
I failed 2 subjects in one sem during my 2nd yr and if I failed 3 subjects that time maybe I am not a chem eng student anymore. How frustrating right? The anxiety is eating me alive that time given that it was posted and disseminated all over the college of engineering hahahha It's not to humiliate the students, I dunno but it's for easy dissemination I guess because there are other students also from different engineering discipline that was under probation that time. My friends from other course also saw it and am a bit embarrassed.
Now that I failed again it didn't shatter me anymore.
I think I was immune by the pain of failing haha what matters to me is how I could do better in the future. How I should and could improve myself after this failure. What are the things I learned from it. Failing doesn't scare me anymore, not trying scares me more. The countless regrets when you didn't grab something because you hesitated so much and you're afraid to fail. That's what scares me more.
I kinda sad that I didn't pass but that's life haha I see it as a light thing, because it's part of me but will never define my whole existence.
So, cheers to those who fail today! And congratulations for trying until the end ❤️
,
Curiouscat, Charlotte