Unsuccessful Investments. Astroport - Continuation, reinvestment
I've been looking at assets/projects in the Cosmos ecosystem recently. With Cosmos (ATOM) or other cryptocurrencies, you can sometimes get an airdrop. This is another topic, but while browsing the projects or even doing some minimal exchange/staking - I was drawn to the Astroport platform and this time I successfully exchanged my tokens, first to one of the stablecoins and then to LUNA.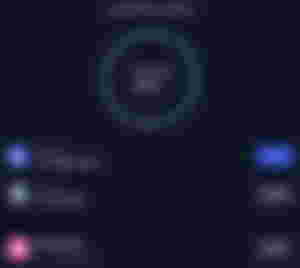 It turned out to be 67.59 LUNA, which at the moment as I write these lines - is around $51. Yes, these days there was a rise, especially in some cryptocurrencies, and LUNA also rose. I write this primarily as an example of high volatility and an example of reinvestment which I've done.
Unlike the lost money from the second example (Metaplex), where if I had not sold immediately - now everything would be a little different, this time I decided to keep the funds in cryptocurrency. Falling "only 4 times" from $200 to $50 is psychologically much better than going down to 35... also I consider it highly likely that when the whole market goes up, LUNA will go up as well.
Sometimes in investments, I rely on my own intuition or some historical and associative moments. I lost in the Terra(LUNA) ecosystem on this investment, but I lost much more on LUNA itself and the Anchor protocol.
On April 6, 2022, the price of LUNA was $116, today (November 15, 2023) it is only $0.76. It is somewhere in this interval that I see the price that may arise in the next upswing of the market. Or already after the collapse, after the "restoration" of LUNA (because now, in addition to the "restored" one, there is also LUNC- Terra Luna Classic, the price of which is $0.00008244 today), on September 11, 2022, the price of LUNA was $6.40. Rather, I see the future price somewhere between 1-6 dollars.
So, I staked these 67.59 LUNA (now staking yield is 7% per annum), and then I will combine them with the amount I have left from the past. Perhaps, when all the other texts are ready and the book is ready for publication, I will follow up and return to the result of this investment.