Traveling is a great way to relax and switch from your online activities. Driving is like a meditation and exploring new places is like filling the energy reservoir.
In this publication, I want to focus on 1-day trips from Kyiv (capital of Ukraine). Some of these trips I've done before. Some of them I hope to do with R. in the future. And who knows, maybe somebody from my crypto-blog readers might be interested in travel ideas, or even joining one of the trips.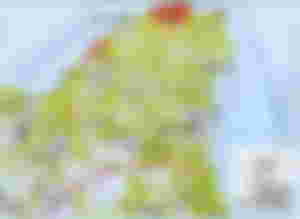 Only 2 hours drive from Kyiv and you can be in a place, which seems to be very far away from modern civilization. Trakhtemyriv village is small, and there is nearby Velykyi (Big) Bukryn and Malyi (Small) Bukryn. Depending on the time of the year, it's possible to come to the Dnipro river and swim there. There is an ancient Cossak commentary there. It's possible to drive off-road to Hryhorivka, on another side of the peninsula. Then it's possible to visit also Buckak or Kaniv city.
Last summer I was driving to Hryhorivka (but took another road) and you might check some videos: Video1, Video2, Video3
In order not to make this article too long, I'm listing places and photos, and I will write about each place separately after visiting(re-visiting) them.