Take part in airdrops! Access Protocol airdrop via CoinGecko as great airdrop example
Airdrops are an important part of the cryptocurrency world. In many models of cryptocurrency distribution, the airdrop in some way was a big part of bringing that particular cryptocurrency into circulation.
In a way, some people claim airdrop is just like a small way of making money. But it's not like that. The vast majority of free airdrops later worth nothing. There are lots of tokens that costs 0, which you can't sell or their price (the price of your amount of tokens) is much less than the transaction fee.
Often there are airdrops for holders (i.e. if you hold a particular cryptocurrency you would be able to get tokens that are made on top of its blockchain), there are fork airdrops (you can remember Bitcoin forks), and there are participation airdrops, where you can earn tokens by your participation.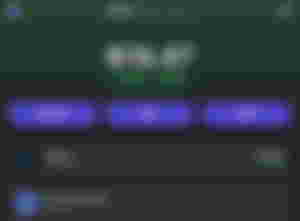 Coingecko is a very popular site, I don't need to introduce it and I'm using it to track cryptocurrency prices, portfolios, and news. There is also a small activity in which by logging in every day, you can collect candies - points, which you can later redeem for rewards. I collected them, not regularly, but from time to time. I redeemed them later for books ("How to NFT", "How to DeFi") but somewhere at the end of 2022 I noticed Access Protocol airdrop and I redeemed all my rewards possible for it.
And yesterday I was happy to see 6101 ACS in my Phantom Solana wallet. At the moment I got it, I wasn't even sure how much they cost, but today in the morning I noticed that ACP got fastly in TOP10 of cryptocurrencies https://www.coingecko.com/en/coins/access-protocol
And now 6106 ACS would be $113 dollars. That's surprising for me taking to account in which state the market is now. I stopped my desire to sell (as it was possible to easily swap ACS to Solana inside the wallet) and I decided to check what is Access Protocol.
Access Protocol offers a new model monetization layer for all digital content creators. By integrating Access Protocol on their site, creators can paywall and enable premium content to their supporters.
I like this idea and without hesitation, I submitted my application as a creator. Yes, Cryptotexty is a small crypto media, maybe the smallest, but we create content. Sometimes rarely, sometimes more often, but we are here despite the market situation.
Definitely, I'm going to watch how Access Protocol grows, I'm inviting the team member to speak about protocol specifics and future plans.
If you educate yourself and take part in good airdrops like this one - this can also benefit you financially. So information and time are important in the cryptocurrency industry. And if you have time - take part in the aridrops!