RIP Denis Alexandrov - Hero, died for Ukraine
Very sad news came today. Denis Alexandrov died defending Mariupol, defending Ukraine from russian aggressors.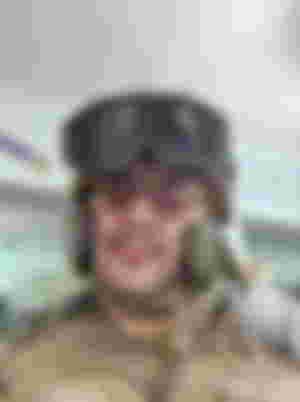 I knew Denis for many years. His brother, Dmytro joined the army in 2014 after Russia attacked Ukraine (yes, the war which we have now is just a continuation of the war that started back then). Dmytro died defending Ukraine in 2014 and Denis decided to take revenge. Since that time Denis dedicated his life to protecting Ukraine.
The last time we met was probably 2015, and the last time we spoke was probably 2016 or 2017, but I will never forget how many years ago we went with him and other friends in his car to Bila Tserkva. This was a trip for one day, I had a book presentation there, we visited park Olexandria, famous in Bila Tserkva.
I also remember our last meeting, probably in 2015. It was late evening, Denis came in a car and we came to the WOG gas station, drank coffee, and smoked cigarettes while speaking about politics and geopolitics. Denis was a very intelligent and clever person and I always enjoyed our communication. He lived in the center of Kyiv, in the "heart of Kyiv", just near the Opera house, but during the last years rarely was in the city.
That WOG station where we met is not far from center, but the majority of Kyiv citizens rarely go to that part. From the one side - Iziumska street, where we standing, some industrial district nearby. On another side - Baikove cemetery. I rarely go to that particular gas station, but now I will start coming there often, to drink coffee and remember you.
Eternal Glory!