How Binance helps Ukraine
Back on February 27, 2022, Binance announced that it had allocated at least $10 million for humanitarian aid in Ukraine through its Binance Charity Fund. Several months have passed and it's time to see how exactly these funds were used.
By the way, if you don't have a Binance account yet - with this special partner link, you can get -20% trading fees. And, of course, an additional -25% if you use BNB.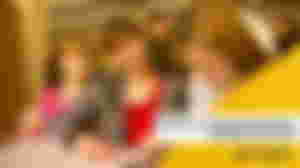 In the early days of the full-scale invasion, Binance Charity created a crowd-funding, Emergency Relief Fund to provide immediate support and safe haven to refugees away from conflict zones. This includes a $ 10 million Binance donation, which is one of the largest donations made by a private company to Ukraine. And Binance will continue to help. 
The teams of Binance and the Ministry of Digital Transformation of Ukraine at all levels cooperate and coordinate in various directions as effectively as possible. Key initiatives:
This month, Binance Charity and the Ministry of Education will announce plans to strengthen cooperation in the field of education, helping those who lost their jobs due to the war.

Binance will continue to follow the sanctions policy and will strictly enforce it on the platform.

Binance will also work with the Ministry to integrate the Action application to identify Ukrainian cryptocurrency users.
Refugees who apply to local non-profit organizations and apply for a cryptocurrency card Binance Refugee Card, will receive 75 BUSD per month (225 BUSD for three months) according to the recommended level of donations from UNHCR, UNHCR. During the first month of the program, 4,025 Ukrainians abroad applied for and were approved, and 1,713 refugees have already received financial assistance. In total, Binance plans to pay 5,000 refugees from Ukraine.

I will continue to observe Binance help as well as help from the other crypto companies and individuals.