Cardano Project Catalyst Fund10 Proposal - Catalyst in comparison to other DAOs
This is the proposal I've submitted to Fund10 of Project Catalyst (DAO in Cardano ecosystem). I'm republishing it on my crypto-blogs to get more feedback from the general crypto community. And of course, if you are ADA holder soon you'll be able to vote for my proposal.
Here is the link to it on Ideascale
https://cardano.ideascale.com/c/idea/105702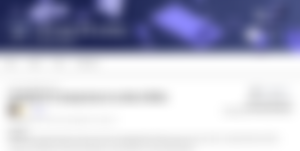 Summarize your solution to the problem (200-character limit including spaces)
Answer:
My solution is to analyze other DAOs, other blockchains, their aspects of governance and compare them to Catalyst. Some ideas, notions and solutions might be used in Catalyst.
[GENERAL] Does your project have any dependencies on other organizations, technical or otherwise?
Answer:
No
[GENERAL] If YES, please describe what the dependency is and why you believe it is essential for your project's delivery. If NO, please write "No dependencies." .
Answer:
No dependencies.
[GENERAL] Will your project's output/s be fully open source?
Answer:
Yes
[GENERAL] If NO, please describe which outputs are not going to be open source. If YES, please write "Project will be fully open source."
Answer:
Project will be fully open source
[METADATA] Category of proposal
Answer:
DAO
[IMPACT] Please describe your proposed solution.
Answer:
DAOs (Decentralized autonomous organizations) are important element of cryptocurrency world. In order to make Catalyst better, I think we should study other DAOs and when possible - learn some aspects, and study their mistakes, failures, and achievements. This knowledge will help to make Project Catalyst a better DAO as there is no limit to improvement
[IMPACT] How does your proposed solution address the challenge and what benefits will this bring to the Cardano ecosystem?
Answer:
The proposal addresses the challenge in its core essence - DAO.
Blockchain applications have moved from currency to DeFi, to NFT. DAOs are Next. If Cardano needs to be ready for when that happens - we need to know strength and weaknesses of other DAOs, this will help to adjust to the needs of users and make Catalyst better
[IMPACT] How do you intend to measure the success of your project?
Answer:
I will start with the famous DAOs (list below) but my goal is to analyze all important DAOs in the cryptocurrency industry, especially those with are related to "Ventures and grants" category
[IMPACT] Please describe your plans to share the outputs and results of your project?
Answer:
The research will be shared with Cardano community, and published on Cryptotexty site, and 15+ crypto-blogs (which have thousands of readers combined)
During the DAO study I think I will come into contact with many interesting people, whom I hope to invite to Project Catalyst
Additionally, I might think to translate the research into other languages (i.e. I will translate it into Ukrainian)
I will try to publish this research (or parts of this research) on some other crypto or related sites
[CAPABILITY/ FEASIBILITY] What is your capability to deliver your project with high levels of trust and accountability?
Answer:
I study blockchain industry since 2017. I participate in Project Catalyst since the beginning in 2020. I've been into different roles in Project Catalyst. But I've also taken part in some other DAOs (i.e. - Telos, I submitted proposal, took the vote and got funded. Other examples: Decred, Secret Network, Harmony).
I will go beyond Ethereum-based DAOs, and many other blockchains have or plan doing something similar to DAO
Also, I study political science for many years, and the notion of governance, power, political systems. I have degree in Political science, and years ago I was many times on TV as political analyst.
Well, I used to run myself for the office, and I will run for being dRep in the future.
I think my theoretical and practical interest in DAO would be good combination to complete this research.
[CAPABILITY/ FEASIBILITY] What are the main goals for the project and how will you validate if your approach is feasible?
Answer:
The main goal is to study other DAOs in other blockchains. In some of the DAOs I will participate where it will be possible, in others I will rely on information both available online and from the communication with blockchain communities, big variety of contacts that I developed in 2017-2021 traveling a lot abroad for the different cryptocurrency conferences.
We may think that Project Catalyst is the best DAO, but we don't need to put this phrase as Axiom. I think we don't need to become fanatics and maximalist.
My approach will be to study and check other DAOs and present all the data for our Cardano community. Then we can think if there is something we can borrow for Catalyst, or if the Catalyst is the best - we'll know our strengths better.
[CAPABILITY/ FEASIBILITY] Please provide a detailed breakdown of your project's milestones and each of the main tasks or activities to reach the milestone plus the expected timeline for the delivery.
Answer:
This study can become later a book, published about DAOs, so firstly I will start explaining the general notion of DAO and evolution of DAOs. Because the readers of the research might be not only our Catalyst fellows, but much broader audience.
Each DAO analyzed will be a milestone.
I will publish article about it on my resources (15+ crypto-blogs) so the community will be able to see the results of research much sooner than the final version.
I will start with these DAOs
[CAPABILITY/ FEASIBILITY] Please describe the deliverables, outputs and intended outcomes of each milestone.
Answer:
The delivery will be completed research on all major DAOs and their comparison with Project Catalyst.
The work will be published on Cryptotexty site, crypto-blogs
Maybe this research will be published as a book
Each milestone (each chapter) will be published earlier on blogs, so I will have the feedback very soon and this feedback might be helpful for the completion of the final version
[RESOURCES & VALUE FOR MONEY] Please provide a detailed budget breakdown of the proposed work and resources.
Answer:
The budget is 23999 ADA which is a moment of submitting this proposal $7000
As I'm in Project Catalyst for years, I have an understanding that this is competitive budget so I will be able to allocate enough time to focus on this work for months
Some of the resources from this amount I might need for getting other cryptocurrencies and testing, taking part in governance in other DAOs, in other blockchains
[RESOURCES & VALUE FOR MONEY] Who is in the project team and what are their roles?
Answer:
The main researcher is myself, but as we are in the category of DAO - I will be happy to collaborate with other Catalyst members, especially those who submitted proposal and didn't win in this Fund (of course, assuming this proposal wins)
We can analyze another DAOs with a DAO way and I will be happy to share ADA resources with other researchers
[RESOURCES & VALUE FOR MONEY] How does the cost of the project represent value for money for the Cardano ecosystem?
Answer:
This budget is relatively small comparing to the overall DAO category of 3,158,400 ADA and I think making such or similar research will bring big value for the Cardano ecosystem