Binance NFT Marketplace Experience
In my crypro-research, I continue exploring the NFT area both at the level of protocols and user experience. This time I decided to explore Binance NFT Marketplace.
By the way, if you don't have a Binance account yet - with this special partner link, you can get -20% trading fees. And, of course, an additional -25% if you use BNB.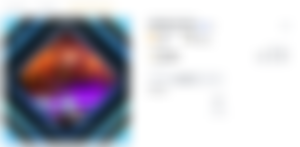 The NFT above which you can see is from the FC Shahtar collection. FC Shahtar is one of the major Football Clubs in Ukraine. This particular NFT is called "Donbass Area" - that's the stadium in Donetsk, the home city of Shahtar. I've been to this stadium many years ago and it was really beautiful there. But now the stadium is ruined, and Donetsk as a city is occupied since 2014.
I decided to put this NFT for sale and the process was super-easy. I put the price in BNB and as you can see - I put 0.9 BNB (which is not approximately $277). Of course, if the sale will happen, I will use these funds for charity.
This NFT I put for sale at auction mode, but really nobody bid on it. That's understandable as these days there are so many NFTs. So my assumption is that Binance NFT is very simple in use for creators, sellers, and buyers.