Binance gives 10% APR if you keep your BCH there
Only 2 months ago I wrote that Bitcoin Cash BCH is now 8% Flexible on Binance Earn and a while ago Binance increased this % to 10! Of course, this publication is not investment advice. Now cryptocurrency industry is facing many challenges. And while I personally believe in the bright future of cryptocurrencies in general and Bitcoin Cash in particular, it's not my role to make short term predictions. However, this is an interesting signal that Binance increased APR on Bitcoin Cash.
By the way, if you don't have a Binance account yet - with this special partner link, you can get -20% trading fees. And, of course, an additional -25% if you use BNB.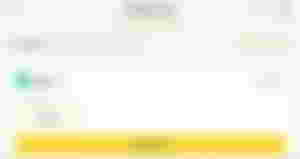 This "Simple Earn" is "Flexible", which means you can withdraw at any time without loss of profit. In Binance earn for different other cryptos there are 30 days duration, 60, 90, and even 120, so in that case you need to lock your deposit and your Bitcoin Cash you can withdraw any time.
That's a philosophical question - where it's better to keep your funds - a lot of people prefer not to keep them on a centralized exchange. I agree with them, but I also know that for many newbies it's really hard to learn using seed phrases, new wallets, etc. So I think some people will keep funds on exchanges like Binance anyway. And if you already keep funds there and don't plan to spend - why not receive some additional APR!
I need to add that 10% APR is only for a quota of 10 BCH which is at the moment of writing this post only $1208. For the bigger amount, you will have 2% APR.
For me this is really a sign that Binance values and believes in Bitcoin Cash. Personally, I'm keeping their small amount of my BCH and also I keep small amount of BCH in my Bitcoin.com wallet. That's good for me, because I used Bitcoin Cash for small payments, tips on crypto blogs like Read.cash and Noise.cash or just sending BCH as a present for new people. And it's good for me to keep some reserve on Binance, so when I will need funds to exchange to my card in fiat - I can do it easily via Binance.