Azovstal - exhibition in the Historical Museum in Kyiv
Yesterday, together with French volunteers, I visited the exhibition "Azovstal: New meanings" in the Historical Museum in Kyiv.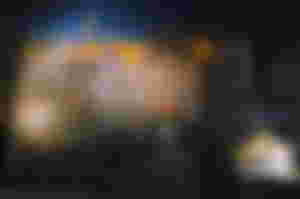 In the first hall, photos of fallen soldiers are presented, and biographies are written in both Ukrainian and English languages. These short texts are written in such a way that reveals the personality, his or her passions and interests, as well as detailed combat path, date, and circumstances of death.

In the second hall - a mural, photographs, objects that tell about the past and history of Azovstal, and audio-visual compositions. The personal belongings of the dead are also presented, with a detailed description - this is a very strong point of the exposition, which shows the diversity of hobbies of the defenders of Azovstal: there you can see knight figurines and the Bible and boxing gloves.
If you are in Kyiv, I advise you to visit the exhibition at the Historical Museum on the fourth floor (Volodymyrska 2). The entrance is free.