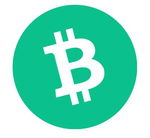 Good day Friends! It is time again to bring you my latest discovery on what works and what doesn't on crypto space. I know a lot of you are very tired of seeing untested referral links being posted in your social media walls. Often, I talk to these people posting these links asking them if these links are legitimate and if they have withdrawn from them.
On a lucky day, I get a reply but often they will answer that this was shared by so and so without any proof or even a screen shot of payment from these links. Many of these links come from Telegram and I have to tell you, Telegram is full of crypto scams! Do not believe that those bots will give a cent for wasting your time in their platform.
With that rant out of they way, I will share with you a legitimate site that really pays!
I tested this so you don't have to!
I have already made a blog about this platform. If you have not read this, you can visit this blog to know more about this site:
First Impression Series, Part 1: EOS' Wombat where gaming, investing and entertainment are combined.
Let's start shall we?
Product Category - Mobile App and website
Location - The Mobile App is available in Google Play Store, while the website can be accessed via womplay.io.
Advertisement -The platform advertises itself as a site for gamers, investors and anyone looking for entertainment. Its sales pitch is, "Play. Earn. Repeat."
Tasks
Task 1: Play to Earn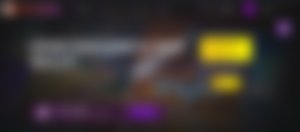 When I joined the site last February, EOS is the main crypto currency affiliated with this platform. Just recently, they made a major change where Bitcoin is now the main crypto reward. I think this is good for everyone because players are rewarded with the No. 1 currency in the crypto space.
The platform has a lot of mobile games. I think the most popular one is Lords Mobile which is a clone of Clash of Clans but with more features. There are also games for quick play which do not need to be installed in your mobile phone.
There are two ways to earn crypto currency in this platform. The first method is through Wombucks which can be earned by installing and playing the games. If you want to earn more points, all you have to do is to install their games and spend more time playing. As you devote more time playing, your game level increases which also unlocks extra Wombucks. These Wombucks can be exchanged for EOS or Bitcoin during the scheduled weekly events. During my first month, I was able to earn 2 EOS.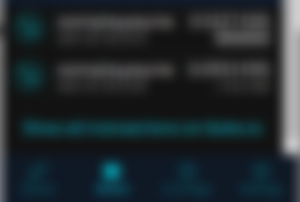 If you are a hardcore gamer, you can even earn EOS in-game if you accomplish certain objectives specified in the game mechanics. The rewards are quite high but you have to spend more time with the game.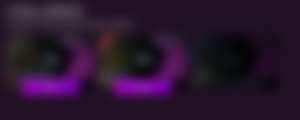 Task 2: Defi Investment
As mentioned in my previous blog, this site has several Decentralized Finance (Defi) Projects. If you are not very familiar with Defi, I suggest you read some of my Chapter Reviews on How to Defi.
Because I wanted to learn how Defi works, I purchased 5 EOS, a small amount, but that is all that I can afford to lose. I do not want to invest substantial amount as I am not very familiar with EOS ecosystem yet. In total, I got about 7 EOS in my wombat wallet.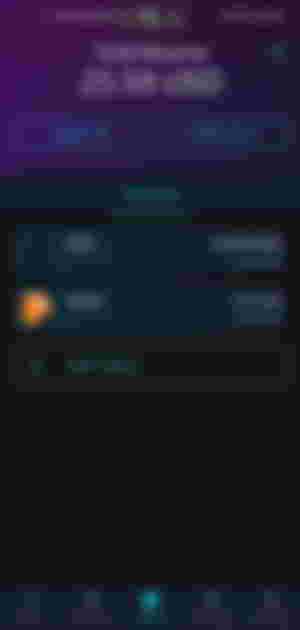 I tried to stake this small EOS that I have on the different Defi apps like:
Wool.finance
Pizza
Coral
Dmd.finance
I spent lots of hours testing how to stake in these platforms but I was unsuccessful. It was not clear to me why. It could be that I did not meet the minimum (but there was no instruction what was the minimum) or I did not follow the steps correctly (but there was no clear steps how to do it).
How I wish Defi projects like these provide a very detailed instructions or video tutorials how to participate in their Defi. It is really very frustrating and makes you feel dumb. As I am write this blog, I tried to open the Defi Apps again in the Womplay App but 3/4 are down or inaccessible.
So this ends my exploration of EOS Defi. I might revisit these Defi projects in the future but I would stay away from these Projects at the moment.
Task 3: Transferring my EOS to my NEXO Savings Account
I decided to transfer my 7 EOS to my NEXO Account since keeping these coins in my Wombat Wallet would be wasting an opportunity. I'd rather keep these in a location where they provide me a passive income no matter how small. If you are not familiar with NEXO, it works like a bank, only difference is, it accepts Crypto and Fiat. I love NEXO because it allows my crypto to earn daily compounding interest which is awesome!
It turned out that transferring my EOS from Wombat Wallet to my NEXO is not as simple as it appears.
It seems that I do not have enough CPU (I do not know what this is) and this is preventing me from withdrawing my measly EOS. The solution based on my PRESEARCH Search is to pay $1 subscription fee to upgrade my account into Wombat Prime. This left me a very bad taste as I need to give up half of the earnings, which is just $2, from playing their games. How I wish the solution is to just deduct the fee from my balance instead of making me pay for subscription that I do not need. This is how it is done with Bitcoin Cash.
My Honest Verdict
This platform provides a legitimate way of earning EOS and Bitcoin.
To get the best result, I think you have to wait until your earnings reach $10 before transferring your income to an external wallet. As I said, withdrawal is not simple, there's a fee which I think they call CPU (not really sure). I solved this by paying a $1 subscription fee which is already 50% of my income from playing.
If you are a casual gamer, to earn a lot of Wombucks, you can download their games and undergo the tutorial for each game. Game installation and tutorial provide lots of Wombucks. Also, you can log-in daily because there is a daily reward worth 100 Wombuck points for quickplay which takes about less than 5 seconds.
For hard core gamers, time and effort spent with the game are rewarded handsomely. In-game EOS rewards are given for achieving game objectives and the Wombucks you earn are proportional to the time you spent.
If you are a gamer, I would appreciate if you join the platform using this link. Referrals are another way of obtaining Wombucks.
Thank you for reading and this ends my review of Womplay platform.
Other Interesting Blogs:
If you have spare time, please visit also these other blogs of mine.
About buying and selling Bitcoin Cash
https://read.cash/@cryptoph/dont-buy-bitcoin-cash-without-knowing-the-effects-of-seasons-9e373ca9
About Decentralized Finance
https://read.cash/@cryptoph/book-digest-how-to-defi-chapter-1-8360d665
About a Secret Decentralized Exchange of Bitcoin Cash
https://read.cash/@cryptoph/hidden-in-plain-sight-the-secret-bitcoin-cash-crypto-exchange-d5344a11
Disclaimer
I do not have any connection with the company I am writing about. I am not being paid to write this article.
I do this to spread awareness to other readers and users about various platforms using crypto currency and blockchain technology. If you like my content, please hit like and subscribe. Any amount of tip would be appreciated as I spend also countless hours to test and experiment these services so that I could write about them and in the process, get you informed.
Direct Donations are welcome:
BTC: 3GG1GdZC9iJHGZjv5PoAHsAf2jVhv7o1q9
ETH: 0xdcc70226D5E1284de87D930D6136Edf04E1d322a
BCH: bitcoincash:pqsczge9tg5az4a0ulvzx0k0x5alk6qzxcs92533n4