Bitcoin Summer: Why So Cruel?
To my U.S. friends, Happy Labor Day! Now let's begin …
How repurposing bitcoin mining heat can solve the global energy crisis (AWESOME CHARTS). Can your government track bitcoin? Does it matter when the summer's been this cruel? Bitcoin may have had a cruel summer, but it is resilient enough to pick up again.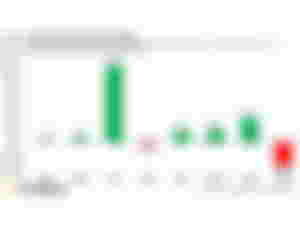 In anticipation of the Merge, Ethereum gains 70,000 new wallet addresses. Speaking of the Merge, it could change crypto's rewards, costs, and reputation. Ethereum Co-founder Vitalik Buterin says crypto crashes are good. Which crypto exchanges support the Ethereum hard fork. Buterin predicts crypto will be in a very different place in 2042. If anyone is looking for encouragement that the Merge, and not the promised PoW hard forks, is the future of Ethereum, I think 70,000 new addresses is pretty good evidence. Do not be worried.
Tether, not bitcoin, is the most traded crypto. Stablecoins tend to be used more during bear markets.
Binance, Nigeria in discussions to create a blockchain-based digital economic zone.
Solana founder discusses blockchain outages and other issues.
Snapchat drops Web3 plans.
Crypto misconceptions that must be busted.
The national security implications of Web3. The 4 critical steps to better security. I've said it before and I'll say it again, anything is hackable.
Epic Games CEO discusses cryptocurrency and the metaverse.
LG is introducing NFTs for smart TVs, powered by Hedera. Sometimes, developments come from unexpected places. Here's another first: Yellowheart is introducing the first-ever NFT streaming music player.
How banks can ready themselves for the metaverse. The metaverse could bring us closer to a sustainable reality.
Is crypto investing a good way for eco-friendly businesses to diversify?
Rug Pull Finder falls prey to exploit. If the fraud detection experts fall victim to the curses they seek to expose, no one is safe. Be vigilant.
Swiss crypto bank Sygnum to open a bank in Decentraland. Bravo!
London's Crypto Policy Symposium has drawing skeptics to set the record straight on crypto.
How to recover stolen cryptocurrencies, Russia-style.
Snark and commentary in italics. Today's salad dressing special is House Light.
Cryptocracy is a decentralized newsletter published several times a week. I curate the latest news and crypto analysis from some of the brightest minds in crypto, and sometimes offer a little insightful and snarky commentary. Always fresh, always interesting, and always crypto.
First published at Cryptocracy. Not to be construed as financial advice. Do your own research.