Halloween or Day of the Deads
A date is approaching that I have never really celebrated, in my country until recently it was a normal day like any other. What happens is that this is an increasingly globalized and interconnected world, which makes it very easy to spread traditions from one place to another.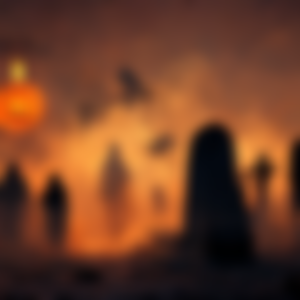 Of course I'm talking about Halloween. As I said, it is not bad that in a place where there is no tradition of this type, those of other places are adopted, especially when they are for celebration and joy. What I do see wrong is when a country has its own party and tradition that is just as interesting and fun and begins to abandon it or replace it with a foreign one just because it is more commercial or "popular".
Although the best-known celebration is Halloween, which is celebrated on October 31, there are others just as impressive and culturally rich that are celebrated very close to this date. I'm talking about the celebration for the Day of the Dead and the celebration for All Saints' Day.
Yes, do not despair, now I will explain them to you.
All Saints' Day is a Christian solemnity celebrated on November 1 for Catholic churches. On this day, a Christian festival or ritual is celebrated for all who have obtained the beatific vision, hence the name of the celebration. It is not only celebrated in honor of those who are on the list of those canonized by the Catholic Church; it also celebrates all those who live in the presence of God in heaven.
Instead, the Day of the Dead is a Mexican tradition celebrated on November 2 in which the memory of the dead is honored. It originated as a syncretism between Catholic celebrations (especially All Souls' Day and All Saints' Day) as well as the various customs of the indigenous people of Mexico.
And it is that in pre-Hispanic times the cult of death was one of the basic elements of the culture of the region. When someone died he was buried and his relatives organized a party in order to guide him on his journey to Mictlan. They placed food for him, with the belief that he might feel hungry.
This celebration in the indigenous vision implies the transitory return of the souls of the deceased, who return home. In this way, for one day they return to the world of the living, to live with their relatives and nourish themselves with the food that is offered to them on the altars.
Every year many families place offerings and altars decorated with cempasúchil flowers, incense, chopped paper, sugar skulls, bread of the dead or some dish that the family member to whom the offering is dedicated liked.
"Coco" the Disney movie is developed precisely taking this day and its philosophy as the central axis. But it is not only celebrated in Mexico, it is also done in other Latin American countries.
In Haiti, the Day of the Dead is celebrated with voodoo rituals and customs. While in Africa, in Nigeria, some families celebrate the Odo masquerade festival, paying homage to the dead, during which the participants wear masks and perform theatrical acts.
So tell me, which of all the celebrations is your favorite? Is there any other tradition around these dates in your place of origin?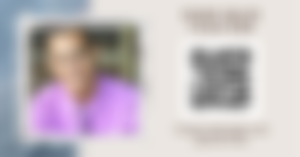 If you can not scan the QR code click here