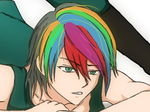 Hi, it's crimsonowl! Welcome to crimsonowl chatter, where I reflect or ramble on anime, art, and everything in between.

This is my new read.cash account. I have decided to leave and bury my @crimsonowl to oblivion. I'm sure I haven't done anything to be marked as spam (or maybe I don't leave enough comments before publishing articles or someone accidentally clicked Spam in their notification, IDK).
Anyway, all planned activities and articles will be posted here from now on. If you want to get to know me, my introduction is still the same, Welcome to my mess | crimsonowl Introduction.
But if you want to know more... well, take a seat coz we're spilling some tea.

If my memory serves me right, I remember one time, a friend sent me a website he said if once released can be a place where artists can upload, sell their art and earn Bitcoin Cash. I was curious and hopeful but haven't heard about it for some time until I saw @Constant1995 post about Waifus on Noise.cash. To be honest, I thought he was just some weeb claiming 2d drawings as his girlfriends, you know, the usual otaku stuff until I learned, in all sense of the word, about NFT.
Without knowing that Juungle.net and BCH/SLP NFTs as a whole are practically in their infancy, I thought why would people buy this simple drawing of a random, probably stolen art from the internet? Until I decided to test the waters, did some research, and finally made my own NFTs by following VideoGameDana's How to create an SLP NFT that displays artwork properly on both SLP Explorer and juungle.net!
I almost lost my mind in the process but here we are now, I have my own NFTs. After making my own, I was inspired to translate the said article since I saw a lot of Filipino artists wanting to jump into the bandwagon and mint their own. I thought twice about it though since I know people would want a video tutorial more than a translated version but MyHero kinda pushed me to do it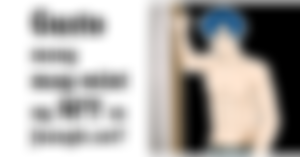 My collection on Juungle.net is called "Korin Kre-at". As I mentioned in my introduction post, Korin Kre-at is my art brand so I used it as my collection name without second-guessing. As for my NFTs, I only have a few minted now. I didn't have a solid plan laid out when I learned how to mint (I just wanted to rectify the fact that I do not know something.) so I let my NFTs sit on Juungle.net and didn't do any promotion. To this day, I kind of have a "plan" but ArtPark has been keeping me occupied these days. I'll talk about ArtPark more later in the article but for now, here are my babies NFTs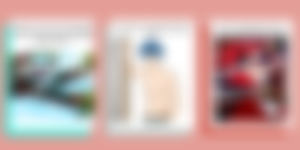 KORIN KRE-AT Series
Orpheo and Turmai: The place where you and I can fly
Furirin cosplaying as Erza Scarlet 1

GlassFilter Girl
Pretty Bois Series
So my plan? I plan to focus more on the "Pretty Bois" series since it was the trigger why I wanted to learn how to mint. "Pretty Bois", as the name suggests, is inspired by beautiful 2d anime boys (*cough* Gojou *cough*). If you like anime and gorgeous anime boys, stay tuned for more pretty bois.
---
If you know me on Noise.cash and if you are an artist, you may have known about ArtPark. It started as a space for art slumped artists, like us, to create something, anything at least once a week and with our existence in the Noise.cash platform, we aim to expose art thieves and posers one by one. The first week of our art activity started with 6 participants and now that we have marked our Week 13, we have reached an all-time high of 40 participants in one week.
With the release of Channels, ArtPark also packed its bag and started moving to our new crib, ArtPark Channel. It was easier, as moderators, to filter which are authentic and original artworks and which are spam posts than the Chamber. Also, with the fact that tips are bigger in the Channels, artists are rewarded even more when they post at the ArtPark Channel.

Since establishing ArtPark, we have been enjoying "Draw This in Your Style" but to give variation, a little spice, in our activities, we decided to add "Emoji to OC" in the bunch. So far, participants were excited and the new activity was well received.
My bish, @ishanvirtue and I have been planning for a few projects for ArtPark. Sooner rather than later, ArtPark will be minting the art entries for DTIYS and Emoji to OC activities, should the artists want to. Before we can finally start listing them in Juungle.net, we have prepared some incentives if they choose to mint through ArtPark. That's all we can share since the ship is slowly sailing. For now, please enjoy this GIF of how we made the logo.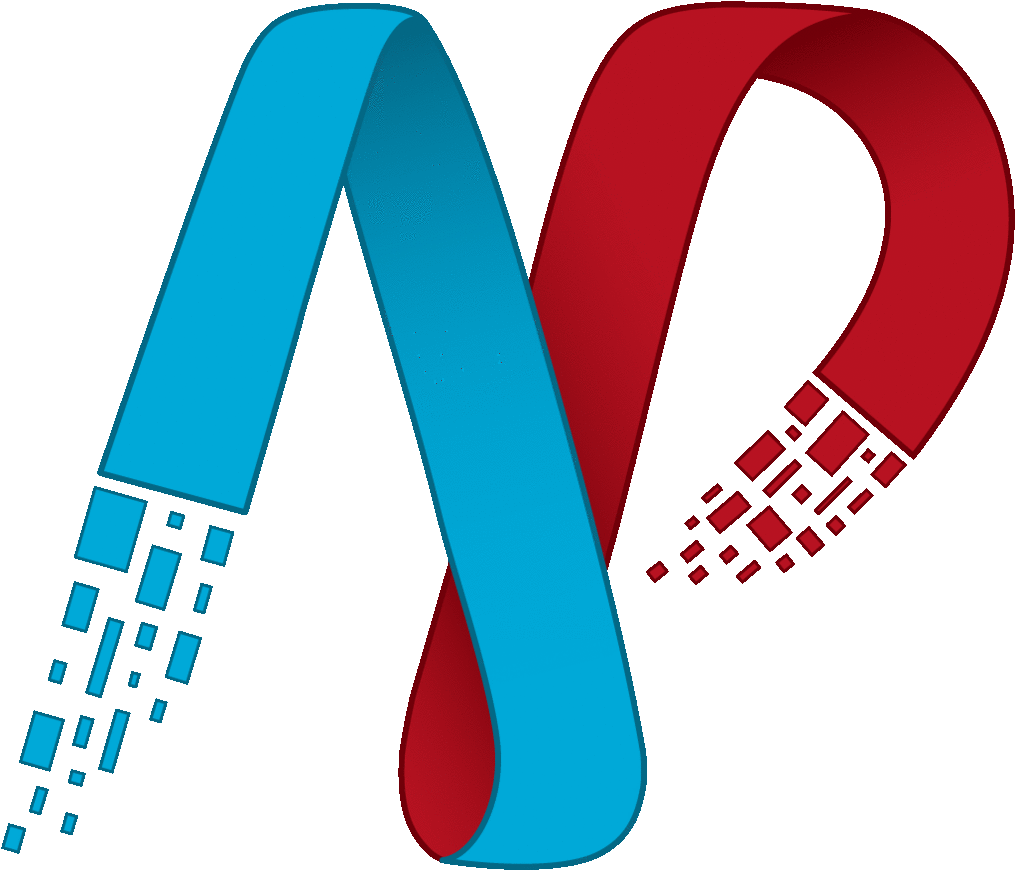 ---
We have talked about NFTs and ArtPark, which fill my heart every day recently. But I hope you do not forget that this Random Girl in the BCH blockchain is a rotten-to-the-core otaku. My Noise.cash posts consist of at least one anime-related post in a day. So I'd like to extend that effort here in read.cash and share my love for anime.
In my old account, I have posted some fanfictions I have written about Tachibana Makoto x Reader x Matsuoka Rin from FREE! Iwatobi Swimming Club. I especially love reader "x Reader" fanfics. "x Reader" fanfics, if you don't know, are fanfics where you are paired with your favorite character whether it's a girl or a boy. For example, Uchiha Sasuke x Reader or Gojou Satoru x Reader. From smut to fluff, the contents of each "x Reader" fanfics are as wide as the sky.
I'm a girl, I can change my mind #1
I'm a girl, I can change my mind #2
I'm a girl, I can change my mind #3
Of course, I can't just whip out fanfictions in a snap of a finger so I will also be posting about anime, art, and everything in between in my blog-like articles I call, crimsonowl chatters (just like this one you are reading now).
I'll let you in a little secret so come closer! This article has been stuck in my drafts for days if not weeks. It's getting uncomfortable to be sitting on this forever so here I am.... no, here you are, reading this. If you find this article, entertaining or amusing in any shape or form, stay tuned for more!

First introduction post - Welcome to my mess | crimsonowl Introduction
Learn to mint but in Taglish - A TagLish version of VideoGameDana's article on how to create SLP NFT
Socials ↓↓↓
---
Creativity is contagious, pass it on - Albert Einstein.
@crimsonowlwas my previous account but it was compromised so I made a new account. crimsownowl will be inactive.