First Trip to Sarawak (Malaysia Borneo) Two Years After The Pandemic Started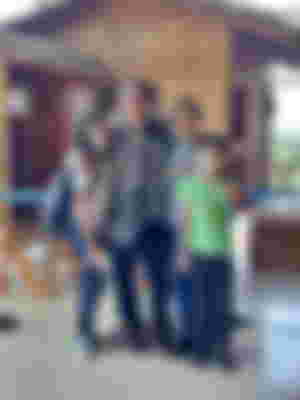 This is my first post in Read.Cash showing you my family. I blogged for several years but rarely showed my family or wrote about them. I prefer to keep my privacy, and most or almost all of my posts are about my art. I wrote about personal stuff maybe once or twice throughout the years but I usually shied away from writing about personal life. But I am making an exception for this post because this trip to Sarawak is special. See, like many people living far away from home (family, relatives), we didn't get to visit our loved ones due to the travel restrictions during the pandemic. I had not been seeing my mom, physically, for the past 2 and a half years. Sarawak is just roughly 2-3 hours (depending on your destination) flight away from KL but it took us this long to make this trip home. Travel restrictions to Sarawak were relaxed sometime in October 2021 but my husband and I then decided to hold our trip because we knew the exodus of fellow stranded Sarawakians who would be traveling home throughout the final months of 2021.
So we booked our flight tickets after the holiday season and set to fly home in mid-January which was two months ago. My kids skipped school and I notified the teachers accordingly, reasons and all. And they had no objections.
Photos of Family Luncheon
We had a rather short trip, 9 days in total. Honestly, there wasn't enough time to catch up with everyone, so because of our time limitation, I tentatively made pre-arrangements with some groups of friends for meet-up sessions. My husband and I also hosted a luncheon for immediate family members at a local restaurant to celebrate our son's 8th birthday. Here are some photos from that luncheon.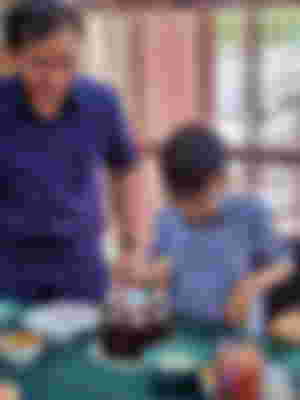 That's my mom in the picture, with my 2 kids.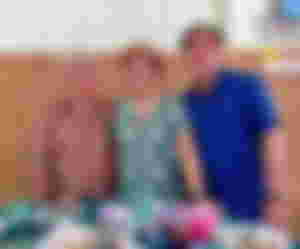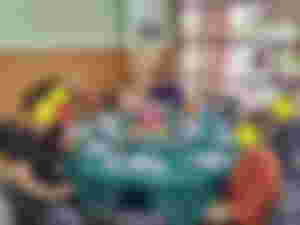 Faces are concealed to protect their privacy. Not everyone like their photos floating on the internet publicly, ya know 😘
Mini-Reunion With High School Friends
A couple of days later I finally had a mini-reunion with some of my high school friends. This was our first reunion since 1994 (Form 5)! Go ahead, do the math and figure out my age LOL. We had a seafood dinner at a famous local seafood eatery, Top Spot, Kuching. I would avoid this place if I could considering it was a hot spot for diners and to avoid a large crowd but since it was hard to find a better location, we decided to go ahead with it. And the food was heavenly...
Here's a photo from that dinner. I had to conceal their faces to protect my friends' privacy.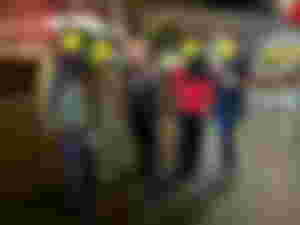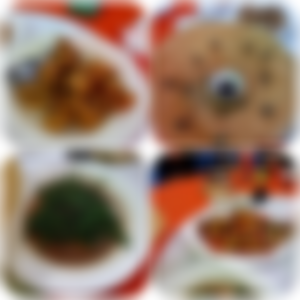 Another Mini-Reunion But With Primary School Friends!
A couple of days later, we drove to another town that was 5 hours away from Kuching. I had another mini-reunion but this time around it was with my primary school friends that I've known since 1985 LOL! I hadn't seen them in person since 1989 and we were only connected through Facebook for the past 10 years. It was a short meet up but we had a great time catching up with one another.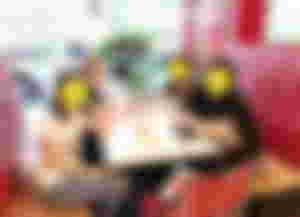 And finally, on the 7th day of our trip, we paid a visit to my dad's grave. My dad passed away 22 years ago so unfortunately he never got to meet my husband and my kids. I missed him.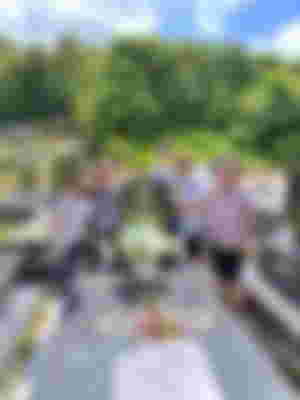 So I guess that's all for now. This post is super long already. Obviously, there are countless other special moments spent with loved ones but those I shared here are just some of the highlights of this trip. If you are reading this far, THANK YOU! Kindly give me a follow if you like my content. I mostly write about making art, life musing, and our mundane yet charming family life here in Klang Valley, Malaysia.
Thank you for visiting and reading my post. I hope you like it!
My First NFT Collection – Stencil 2017 – Is Now Available On OpenSea

Sponsors of coloringiship