What to Prepare For College Dorm Life?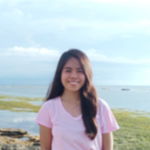 Next week, it's back to school again! Our semester have already started. We also began our school activities.
But, after more than 2 years of online classes, I'll be going back to school physically. I'll be stepping in the campus grounds, opening the door to my classroom and sit for a day. Not really exciting, isn't it?
Yet, I can't help but feel kind of excited not because I'll be studying physically in the classroom, but because I'll be living far away from home again. Yes, I'm back to dorm life after two years of being a homebody at our house.
Before the pandemic, I lived in a dormitory near the school because our residence is too far from my university. So for convenience, I lived away from my parents. It was also necessary so I can train myself to be an independent adult.
There are hardships, living away from comfort, but they help you become better.
Next week, I'll be transferring to my dormitory and live there temporarily. I need to prepare a lot of things.
What did I prepare before entering my dorm life?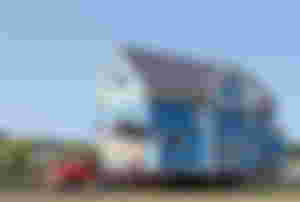 Transferring to dormitory is bringing your home in another place. And that's a lot of work. You'd also need a vehicle that would fit all your baggages.
But, we don't have that kind of vehicle. We only have a small tricycle which cannot travel to my dormitory as it is too far and it cannot fit all the things I need.
It would also be inconvenient to commute through utility vans and local bus lines. We can't be too sure if everything will fit in the space provided. There's also a chance of losing your things.
So, you really need to secure how will you transport all your things to your new place. You can rent a car or borrow from someone you know.
Lucky for me, I was able to ask my friend to ride with their vehicle since we'll be living in the same dorm. We'll certainly have more space to put our bags and there'd be lesser passengers compared to public transportation.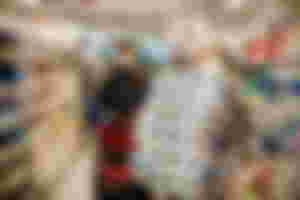 Today was a national holiday so I took the chance of buying what I need. I went out with my mother to look for the things I'd be using in my dorm.
I could just buy online, I know you'll think that because it's a hassle to go out, but it maybe too late for that. I wouldn't be sure where should I address the package.
Today, we bought a laundry basket because I don't have one yet. I also bought a storage box for my books since the shelf in our dorm wouldn't be enough to fit them. I also bought containers for coffee and milk. I wasn't able to buy a basket for my bath essentials but I think I'll just be buying online. We weren't able to find a good one in the stores. I still need to buy pillows and umbrella but that will be settled soon.
For the groceries, it would be more practical to buy at the stores near my dormitory so I wouldn't need to transport so much. It's important to choose the ways that are more practical and convenient.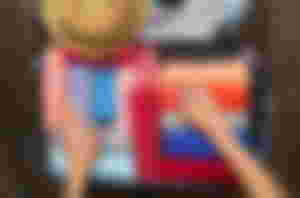 Of course, we have to bring out the baga and fit whatever we need. Since we planned to travel during weekend, packing is not still urgent. But, I scheduled it at a time where we are more free. I asked my mother to help me (I also bribed her a little with halo-halo and siopao).
That's all for now. I hope I won't encounter that much problem in my dorm life. Good luck to me!
---
Lead image edited in Canva.