Life Lessons: How we Make Failures as our Strength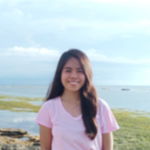 There are some things that we don't realize until said to us. There are some lessons that we don't learn until we experience things that will teach us.
We still have a lot to learn in this life. But, life is too short to learn even half of the things that we should. We don't always get opportunities in life. And so, we are ignorant to so many things.
But, thanks to films. We realize things even if we never experience what it takes to have those realizations. Thanks to movies, series, TV shows and books that we are able to learn so much in this short lives we have.
I think one of the things that helped me mature are the books and films that I have read and watched. They just teach you so much more than what is seen in the surface. It helps us widen our perspective. Even when I'm busy as a college student, I make time to watch, especially Korean dramas.
Every weekend, I spend some time watching Twenty-five Twenty-one. It's a Korean Drama that depicts a story of five characters during 1998-2021. It started at a time when Korea faced a crisis and dreams were shattered for two of the characters but they began to stand back up again because of each other. Honestly, it's just so good. It will make you laugh, cry and all other emotions in one episode. It's a roller coaster ride.
But more than that, it teaches you so much about life.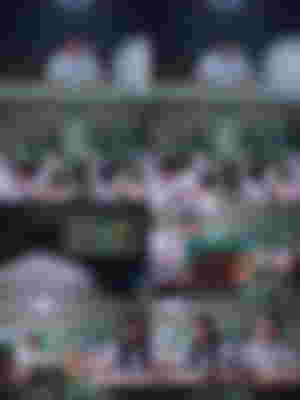 "Sometimes, saying that we can do something can be more discouraging. We haven't learned about an world in which we don't have to do well and can fail. Still, let's do the most we can. But, I still hope that even if we fail, we'll be strong enough to get back up again."
- Baek Yijin
These are the lines of the main character in the movie and it just hits you in the heart.
You may think, how can we get discouraged if we're actually saying that we can do something? Isn't that actually an encouragement?
That may be an encouragement. But, the more we remind ourselves that we can do it, the more we may actually be pressuring ourselves. We put so much expectations of ourselves with no room for failure. The more we try to force ourselves that we can do it, the more we prison our own selves inside our expectations. And that's not right and will not help us do well. That's why we should be kind to ourselves and make room for us to breathe.
It is okay not to be able to do well sometimes.
What's heartbreaking, though, is that our world does not give space for mistakes. We have to do well or else we'll lose opportunities. We always have to accomplish something or else we'll be wasting our time. We always need to have a goal, or else we'll have no purpose in life.
We may not be able to make a world where we can fail and there are no consequences, but we still have to do our best.
Those lines reminded me that even with the expectation of failing, I should still do my best. Not because I am pressured but because I want to do it for myself. If I fail, that's okay for me, even if the world is not okay of that. I will learn from that failure and use that lesson as a strength to get back up again.
Our failures become our strength.
Failing is not defeat. Failing is a step to being able to achieve what we want. The fear of failing may scare us and pressure us but we should always remind ourselves that it is part of doing our best. We can only do our best when we have learned from our failures. The world may think of failures as a loss of worth, but we can change that. Slowly but surely.
I really hope that we will all be patient of our own progress. The world is changing fast and we may not be able to keep up but let us learn in our own pace. This is our life and we should live for ourselves and for the things love.
Lead image edited in Canva.
This is only a review and reflection. I am not promoting anything.