Daniel Craig is the 6th actor to play James Bond after the late Sean Connery. He is an immensely talented actor but if I'm being honest, I would have to say that I was never thrilled about him being Secret Agent 007. But I was also not satisfied with the performances of Timothy Dalton, Pierce Brosnan, Roger Moore, or George Lazenby. Hey! I'm a tough critic! 😊
At any rate, "No Time To Die" will be Mr. Craig's final Bond film and naturally, everybody is buzzing about who will be the next James Bond. I stumbled upon a list of 30 recommendations.
Who Will Be The Next James Bond? | Movies | Empire
It was very easy for me to narrow this list down to five (5): Henry Golding, Aidan Turner, Regé-Jean Page, Henry Cavill, and James McAvoy.
However, the person that I would really consider as a fantastic replacement for Daniel Craig, i.e. the next James Bond, was not even on this list.
My pick is Onur Tuna (image below).
I have only seen this man in one television series and he impressed me.
No reason why he can't be the next new James Bond.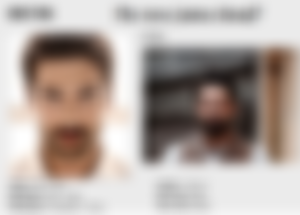 ♦ Related Links:
Review of Turkish Drama TV Series: Filinta Mustafa (2014-2016) (Filinta Mustafa is played by Onur Tuna.)
Interesting Trivia About James Bond Books
My List of the Best Classic James Bond Theme Songs - HubPages
James Bond Movies in Order: How to Watch Chronologically or by Release Date
Bond, James Bond | Madame Tussauds Orlando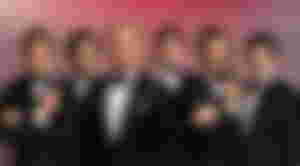 Image credit: Madame Tussauds Orlando - All Six James Bonds
GLOBAL JAMES BOND DAY is October 5th. It has been observed every year since 2012.
♦♦♦♦♦♦