2 years ago
(Last updated:

1 year ago

)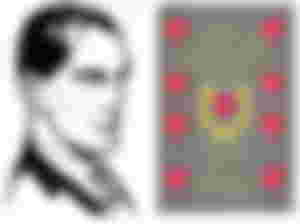 Image credits:
~ Ian Fleming's original sketch impression of James Bond. Wikipedia, Fair use
~ First edition cover, conceived by Fleming. Wikipedia, Fair use
♦
Sharing a few interesting bits of trivia:
● "Casino Royale" was the first Bond book published in 1953.
● After that, Ian Fleming, the creator of James Bond, wrote a book a year. This brilliant writer died of a heart attack in 1964. That's a little over ten years!!
● Bond novels were published between the years 1953–1966.
● It is not often that I come across a review of one of the Fleming books. Lots of movie reviews but not book reviews. Sharing a link to a book review of "The Man with the Golden Gun" from The Friendly Shelf. It might tempt to want to READ all of Fleming's originals. :)
♦ ♦ ♦
List of All James Bond Novels by Publication Date:
Casino Royale (1953)
Live and Let Die (1954)
Moonraker (1955)
Diamonds are Forever (1956)
The Diamond Smugglers (1957)
From Russia With Love (1957)
Dr. No (1958)
Goldfinger (1959)
For Your Eyes Only (1960)
Thunderball (1961)
The Spy Who Loved Me (1962)
On Her Majesty's Secret Service (1963)
Thrilling Cities (1963)
You Only Live Twice (1964)
The Man With the Golden Gun (1965)
Octopussy & The Living Daylights (1966)
Image credit: Every First-Edition Ian Fleming James Bond Book Cover (1953–1966) | The Man in the Gray Flannel Suit
♦
Additional Links of Interest:
- — Info Reference: literary007.com Includes book summary and related blog posts.
- Aug 12, 1964: James Bond creator Ian Fleming dies. Read full article at history.com
- The Best James Bond Novels: Ranking the Fleming Originals by "Jeff" at bookriot.com
- Obviously, great info can be relished at the official website: James Bond | Ian Fleming Publications
♦ ♦ ♦
Ending this post with a quote (a rather comical note) from the first Bond novel summarizing US-UK relations. :)
♦ ♦ ♦ Sponsors of cmoneyspinner
2 years ago
(Last updated:

1 year ago

)