Below is a link to an article written by my friend Miika. She's really smart and writes all kind of articles in various forums and communities with practical advice, tips, and tricks that teach you how to make money online. You can trust what she says because she often has the experience along with the education to back it up.
I have been struggling to try to make money online since 2007. It took me almost a decade to learn this, but it finally dawned on me that what works for others, just might not work for me!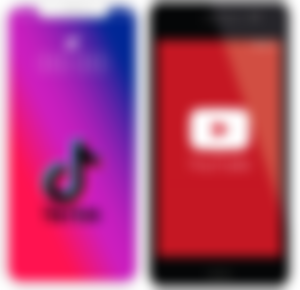 All of the advice she gives in this article works. However, it does not work for me.
I created a TikTok account. But I never use it!
I have a YouTube channel. But I never use it!
These are fantastic social media tools and people use them to earn income.
But they don't work for me. This is my story.
RE: TikTok
How did I get a TikTok account? Well you see … what happened was … I found one of those sites where you could make money from taking surveys. playing games, watching videos, clicking ads, etc. There are a bazillion sites like that. As soon as I established the account there were these quickie tasks I could perform to earn points right away. One of the tasks was to like and subscribe to the site's TikTok channel. I wanted the points, so I instantly created a TikTok account. I was rewarded my points. But later on my account got suspended. It had nothing to do with TikTok. It had something to do with their rules about how many accounts were allowed per household. One of my kids already had an account with that site. So now I no longer have an account at that site, but I still have the TikTok account. I have no reason to use it. The truth is … I've never been a fan of TikTok. I don't like it! It's on my list with WhatsApp, Discord, Telegram and a bunch of those other social media sites that I never use. However, I do know that TikTok is extremely popular and lots of people use it to earn income. If you think you can do it, GO FOR IT!
RE: YouTube ~ Vlogging is not my thing!
I did not intentionally create my YouTube channel. Remember when … there was the Google+ social media network? Well! Because I was active on G+, I ended up with a YouTube channel. It came with the account. In fact, I have 3 YouTube channels. One channel was created because it was linked to my G+ profile and the other 2 channels were created because they were linked to my G+ business pages. When they discontinued the G+ social network, to my surprise, all of my YouTube channels were still there. So I kept them! I figured since I was already approved for Google Ad Sense, maybe I should try to create videos and monetize the channels.
My first problem? I learned the hard way that I am not very good at creating videos. When you got it, you got it! And when you don't got it,you don't got it! LOL. I don't got it!

My second problem? You have to have at least 1000 subscribers in order to begin monetizing your channel. I'm realistic. Even though YouTube now has a tipping feature, and you don't need Google Ad Sense, since I'm not very good at making videos, it's not likely I will ever get the required amount of subscribers OR get tip rewards.
So! Making money from YouTube is not for me. Hey! It's OK to say it's Not OK.
Unlike me, there are some who can create videos, but they complain about YouTube's rules. My response to them is that … YouTube is not the only game in town! Go to a different vlogging platform.
Some people recommend the LBRY platform. I don't know much about it. But here is a great article by MintDice, another Read.Cash writer. Odysee Upgrade to the LBRY Platform

I suggest Hideout TV, even though I am not a video content creator. I use HideoutTV to watch videos and earn money for that activity. However, I notice that many of the videos are created by people who also have a YouTube channel. They don't use it as an alternative. They use both vlogging platforms. If you want to be a content creator on Hideout TV, watch this video. HOW TO EARN MONEY ON HIDEOUTTV AS CONTENT CREATOR | GET PAID TO WATCH VIDEOS
Additional links of interest for further research:
If you want to earn money from vlogging, use TikTok, YouTube, LBRY, Hideout TV or whatever social media platform works for you! It's all legit!
♦ ♦ ♦
RE: Selling Your Social Media Accounts
In her article Miika also discusses selling your social media accounts.
That's cool if it's something you want to do. However, I plan to leave my digital content to one of my kids.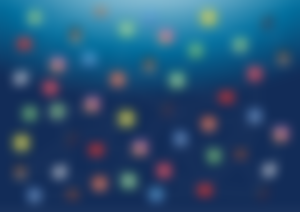 RE: Facebook
The first social media account I created was Facebook. They allow you to create business pages for free, so I have several. I use the pages to share links to my monetized blog content and articles and also to share affiliate marketing links. I also use Facebook groups to share monetized links.
Results? Eh! It's OK. I could probably make more money if I paid for Facebook Ads. However, I can not afford it right now.
♦ ♦ ♦
The social media accounts that followed after Facebook were Twitter, Pinterest, and Tumblr.
RE: Tumblr
I think I am on my third Tumblr account. I kept creating them and they kept getting DELETED. Long story. I now have a Tumblr account with a primary blog and two secondary blogs. Tumblr has changed owners several times. Currently, they are owned by the same people who own WordPress.
Why I use Tumblr?
Number 1: Tumblr lets you link your Twitter to your Tumblr, so when you post, a tweet is sent simultaneously; unless you opt not to tweet. It's an automated process that helps me keep my Twitter stream updated.

Number 2: Tumblr allows you to share affiliate links but you can NOT create a blog for the express purpose of sharing affiliate links. Not a FREE blog that is. A bit of friendly advice? If you have a free blog, you can drop affiliate links into your content every now and then, but don't go crazy sharing aff-links or you will get your account deleted.

Number 3: Tumblr helps me to maintain my social media presence online, and helps me build my online reputation. I read somewhere that having a social media presence makes you look REAL. It's a good idea to create an account on all of the major social media platforms. Tumblr is considered one of the "major" platforms.

Number 4: Tumblr now has a tipping feature. You can use this feature even if you are publishing a free blog. I set two of my blogs up for receiving tips. I have not earned a penny! That doesn't mean I don't have hope. LOL.
BOTTOM LINE: You can use Tumblr to make money but it ain't easy!
RE: Pinterest
Pinterest allowed me to create a business account, free of charge and I can use this platform for sharing links to my monetized blogs and affiliate marketing links.
I worked really hard on my Pinterest account but these days I am no longer very active. I did not make income consistently. I suspect that if I used the Pinterest Advertising, I might make more money. But at the moment I can not afford it.
BOTTOM LINE: You can use Pinterest to make money but it ain't easy!
RE: Twitter
Last but not least. Did I not mention earlier that I have been at this since 2007? I'm slow but I catch on eventually.
FOR YEARS, I had only one Twitter account. But then I found out that I could have multiple accounts. So I created Twitter niche accounts. One for online shopping, one for food and drink, one for entertainment, one for health-related content, one for cryptocurrency, and then there is my main account that I use for anything and everything.
FOR YEARS, I have had an account with Sovrn Commerce (formerly VigLink). It is (in my humble opinion) the best affiliate marketing program for newbie marketers. At one time they had a referral program, but they discontinued it. When you first sign up they instruct you to install the code on your websites and blogs. It works seamlessly. Certain keywords in your content will trigger ads and if the site visitor clicks you will earn a commission. It sounds great! It did not work very well for me. Getting traffic to my sites was difficult and even if I did get visitors, they did not always click the links. It was hit or miss. Most of the time it missed!
What did work for me? Sovrn Commerce has a Chrome browser extension and it is so cool!! Sovrn Commerce has almost 70,000 merchants and most of them are PPC (Pay Per Click). That means you don't have to make a sale. You can earn if a person just clicks on the link you shared. Think about it. You browse the Internet anyway. You end up at sites for merchants that have products or services you might consider buying. Well! If you might want to buy, then other people might want to buy also. Click on the browser icon and it will show you whether that merchant is in the Sovrn Commerce affiliate program, how much you can make if a person clicks the link, and it will generate an affiliate link for you to share with others. I often shared the generated affiliate link via Twitter. WHY? Because out of all of the social media platforms, Twitter is the "friendliest" towards affiliate marketers. There are all kinds of Sovrn Commerce merchants ~ electronics, home décor, grocery and gourmet, jewelry, clothing, etc. Just pick the merchants with products you like. For my shopping Twitter, I do well when I share links related to women's fashion. Women love to shop! It turns out, lots of people love to shop via Twitter. When I started using the browser extension to create and share links, I began receiving earnings monthly. They pay via PayPal. They may have other payment methods but I prefer PayPal.
BOTTOM LINE: You can use Twitter to make money. It's a lot easier than other social media accounts I've tried.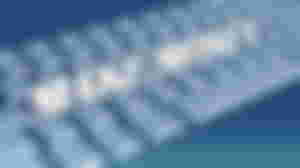 OK! I could go on and on but if you're a newbie trying to learn ways to make money online via social media , I think this content is more than enough for you to digest. Hope this helps you! Sponsors of cmoneyspinner