I created my Memo.Cash account yesterday (June 7, 2022) and I can already tell that the members are not nearly as enthusiastic as the folks on Noise.Cash and Read.Cash. I think the main reason is that they don't have Free Tips. (I think.) Also, it seems like Memo.Cash had some "technical issues" with the smooth running of the platform. It looks like they got all of the problems straightened out. But of course, some members have already become discouraged and left. The platform owner(s) will have to try to get them back OR see if they can persuade new people to join. Either way, it's now an uphill climb. I believe they are good mountain climbers. They've been around since 2018. REF: Bitcoin Cash-Fueled Onchain Social Media Platform Memo Launches iOS App – Technology Bitcoin News
Personally and professionally, I think Memo.Cash is a very nice platform. The main reason I like it is because I can link my Twitter and post to both Memo.Cash and Twitter simultaneously. It helps me keep my Twitter stream populated. I have been active on Twitter since 2012. Twitter has "tried" to implement tipping and have yet to succeed (although someone did create a neat work around called ChainTip). Even so … until these newbie BCH platforms surpass "the old tweetie bird" in mainstream popularity, I'm keeping my Twitter accounts. (That's my plan unless Elon Musk does something to screw up an awesome platform that's been in existence since 2006! It could happen!)
Memo.Cash is not "thee best BCH platform" out there. (Remember. This is just my opinion.) But it is a social network platform that works and if people like your content they might reward you and thus, you can earn cryptocurrency/income. The Sign Up screen says Bitcoin but it uses Bitcoin and Bitcoin Cash. When I opened my account, I used the "Create Wallet" option and it automatically generated a BCH wallet address. It says you can start with as little as 10 cents, but I funded my account with $1.00.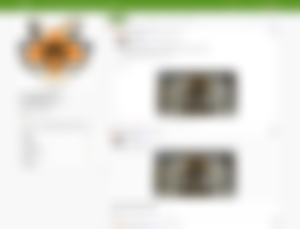 Based on my experience from Day One, I'm happy with this platform. When I share content, interact with members, etc., all of my activity is neatly presented on my profile page. I even noticed that some of my simultaneous tweets, got retweeted. Currently, for me, Read.Cash and Noise.Cash are the two BCH platforms that are more profitable. I am not sure how much time I will devote to Memo.Cash. I have to apply the "80/20 rule", i.e. the Pareto Principle. That means I work on the top 20% of my work-at-home projects that generate 80% of the results. I want to contribute to the growth of Memo.Cash because they encourage the use of Bitcoin Cash (BCH). I believe it has growth potential. Right now, it is not in the top 20% of my make money online projects that are generating a revenue stream, but I intend to be active for 6 months. No doubt by the end of this year 2022, there will be definite results that I can measure with regards to profitability.
Three Final Notes:
1) TOKEN CREATION: On Memo.Cash, you can create your own tokens. I'm sure this is a fantastic feature. However, it's a bit too advanced for my skills set. However, it could be something I might make use in the future.
2) NON-ENGLISH SPEAKERS ALLOWED: A lot of platforms require English-speaking only. Memo.Cash allows various languages. Although most posts are published in English.
3) LOVE THE LOGO: I kind of like the Memo.Cash logo because it reminds me of m&m candies. Don't you think so? LOL. 😁😁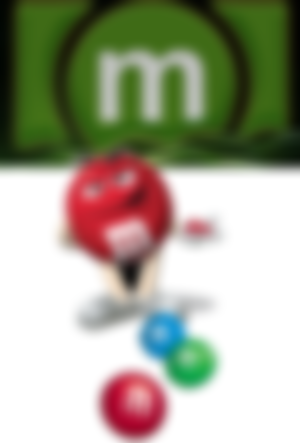 Here are links to articles written by other Read.Cash members about their experience.
By the New Year 2023, I should be able to publish a follow-up article about my Memo.Cash experience. Sponsors of cmoneyspinner