During the Obama administration (2009 - 2017), several popular TV chefs were invited to The White House to prepare a meal for the First Family and guests. Everybody knows Mrs. Obama is big on healthy eating. When she moved in, she had a vegetable garden planted on the White House grounds. The TV chefs could prepare anything they wanted, as long as they used vegetables they picked from the WH garden. One of the chefs asked Michelle Obama if she had a favorite veggie. She said "Sweet potato."
I'm cool with that. I love sweet potato! But I usually only eat them during the American Thanksgiving holiday. However, many dieticians and nutritionists claim that sweet potato is good to eat all year. So, in an effort to develop healthier eating habits, whenever I see a sweet potato recipe, I save it so I can try it later. Every have sweet potato for breakfast?

Loaded Breakfast Sweet Potatoes ~ Pocket Worthy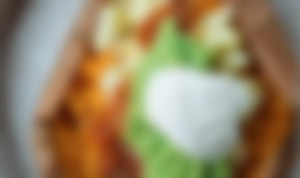 "Sweet potatoes are incredibly versatile, but before you can use them in all their glory, you have to know what kinds of sweet potatoes you're dealing with."
16 Shades of Sweet: A Sweet Potato Guide ~ Saveur
"... one sweet potato has about four grams of plant-based fiber, which helps you maintain a healthy weight and lowers risk of chronic diseases such as type 2 diabetes and high cholesterol."
Learn more: Are Sweet Potatoes Healthy? Here's What Experts Say
"Sweet potatoes originated in Central and South America. But archaeologists have found prehistoric remnants of sweet potato in Polynesia from about A.D. 1000 to A.D. 1100 ..."
Continue reading: How The Sweet Potato Crossed The Pacific Way Before The Europeans Did : The Salt : NPR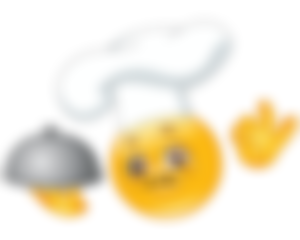 60 Savory Ways to Enjoy Sweet Potatoes ~ Taste of Home
20+ Easy Sweet Potato Desserts - Best Recipes for Sweet Potato Sweets ~ Delish
5 Crispy Sweet Potato Recipes ~ Goodful


● ● ●
I am an enthusiastic foodie and food lover happy to be publishing food-related content here at Read.Cash.
More articles in My Foodie Luv series
More fun foodie posts on Noise.Cash Sponsors of cmoneyspinner