I love watching cooking shows on television. There is this one show where the host goes all over America and shines a spotlight on the various ethnic cuisines. I once lived in Houston, Texas and I wish I had known this but I did not.
As most people do, whenever they move to a new place, they bring their customs and traditions with them. They especially bring their food. Because there nothing better than the taste of home when you are now living in a foreign land.
It turns out that many Nigerians relocated from their country and there is a thriving community in Houston, Texas. There are some popular restaurants in Houston that serve Nigerian cuisine.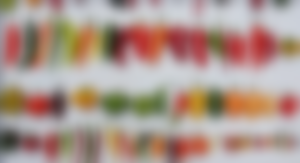 Taste Of Nigeria was featured on "No Passport Required"
A key ingredient in many Nigerian recipes are peppers. Here is link to an article that explains "The different types of peppers in Nigeria | Pulse Nigeria" ~ www.pulse.ng/lifestyle/food-travel/the-different-types-of-peppers-we-have-in-nigeria/08fwmyn
🌶🌶🌶🌶🌶🌶🌶🌶🌶
LINKS OF INTEREST:
Best African Restaurants In Houston: 10 Places for Nigerian and Ethiopian
10 West African Cuisine Spots You Definitely Need To Try | Houstonia Magazine
🌶🌶🌶🌶🌶🌶🌶🌶🌶
Any world travelers out there?
🌶 Who has been to Nigeria?

🌶 Who has been to Texas?
You Might Also Like:
Tex-Mex Cuisine: Let's Eat Some Nachos! https://read.cash/@cmoneyspinner/my-foodie-luv-tex-mex-cuisine-lets-eat-some-nachos-8f16b0e4
Can You Name 5 British Desserts? https://read.cash/@cmoneyspinner/my-foodie-luv-can-you-name-5-british-desserts-713fddd4
3 American TV Cooking Shows for Newbies in the Kitchen https://read.cash/@cmoneyspinner/my-foodie-luv-3-american-tv-cooking-shows-for-newbies-in-the-kitchen-9ea00f1f
Let's Go to South Africa for Some Indian Food https://read.cash/@cmoneyspinner/my-foodie-luv-lets-go-to-south-africa-for-some-indian-food-0b4168d8