It's fair to say that he is one of the first Indian actors I came to know who made me want to watch more Indian and Hindi cinema, even though they have to be English subtitled. His full name is Mohammed Aamir Hussain Khan. He started his career as a child actor.
"In 2001, he founded Aamir Khan Productions, whose first release, Lagaan, was nominated for the Academy Award for Best Foreign Language Film and earned him a National Film Award for Best Popular Film and two more Filmfare Awards (Best Actor and Best Film)." (Quote Source: Wikipedia)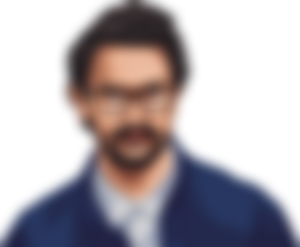 As far as the story line goes: There are people living in this small Indian village being oppressed by the British rulers. One of the men in the village is Bhuvan (plyed by Aamir Khan). He challenges this arrogant British guy, Captain Andrew Russell (played by Paul Blackthorne) to a game of cricket. If he wins, the Brits can't collect any taxes. Well the Captain is so certain that he will win, he agrees. The villagers are wondering if Bhuvan has LOST HIS MIND! He doesn't know how to play cricket!! The captain's sister, Elizabeth Russell (played by Rachel Shelley) knows her brother is a proud, crude and cruel jerk! She also knows the villagers don't know the rules of the game. So she secretly teaches Bhuvan and the villagers how to play the game so that at least they have a chance of winning. I am not really familiar with any of Aamir Khan's work before this film was released. I liked the movie for its historical value; but also because it was the film that introduced me to this cultured and refined actor. He really left a lasting impression. By the way, the word "Lagaan" means "tax". This movie has won several awards. It was even nominated for an Oscar in the category of Best Foreign Language Film.
A painfully beautiful love story; emphasis on the pain part. A young man, Rehan Qadri (played by Aamir Khan) meets a blind girl, Zooni Ali Beg (played by Kajol). He falls in love and pays for her to have eye surgery to regain her vision. The surgery is successful ONLY … she does not know who paid for the operation and she never knew what Rehan looked like. When they meet again, she falls in love with him not realizing that he was the one helped her regain her eyesight. They get married and have a son. The problem is that she does not know her husband is linked to a terrorist organization. When she finally realizes it she is faced with a major decision. Should she report her husband, the father of her child, to the law enforcement authorities so they can capture him? The story was so tragic yet so touching and beautiful. I was extremely moved by the performances of both Aamir Khan, and his leading lady, Kajol.
BIO NOTES: Aamir Khan Biography, Life Story, Age, Career, Achievements
Are you familiar with this Aamir Khan? Do you have a favorite AK film?
* * *
NOTE: Shared several posts about Bollywood films via Noise.Cash. As of December 5, 2022, my content was imported to the Noise.App platform. If you click links below, you should be redirected to my Noise.App profile. Feel free to connect with me there.
1. Kabhi Alvida Naa Kehna (2006) ~ https://noise.cash/post/j34qjmjf3mvz
2. Dostana (2008) ~ https://noise.cash/post/7v9zzjmd8rwm
3. 7 Khoon Maaf (2011) ~ https://noise.cash/post/j3946gvh3mvz
4. Yuvvraaj (2008) ~ https://noise.cash/post/p32zkn6bn76x
5. Fashion (2008) ~ https://noise.cash/post/5vx6x2wh68pg
6. What's Your Raashee? (2009) ~ https://noise.cash/post/9g5jn66tgq82
7. Karam (2005) ~ https://noise.cash/post/z5n0325amrn3
Thanks for reading.