6 months ago
(Last updated:

2 months ago

)
Do you like to bake? If you said "Yes", that probably means you're very serious when you open an oven door. So if I also asked you: Cake mix or scratch? Your answer would likely … What's a cake mix? (O.o)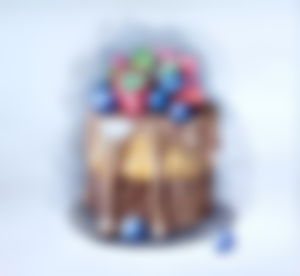 Baking is not one of my honed culinary skills. That means I use a cake mix.
I have seen several chefs on TV cooking shows like Martha Stewart ("Martha Bakes"), or Ina Garten ("Barefoot Contessa") and they make baking a cake from scratch look super easy. I'm like … Yeah uuuhhh … No!
This is my argument: Cake mixes are real cakes! Boxed cake mixes are just as good as cakes made from scratch.
By contrast, Martha Stewart is the TV diva of homemaking. Divas are never wrong! Right? Ms. Stewart feels that: Cakes made from scratch are a food of love. They are the result of your willingness to take your precious time to create something special for your loved ones to eat and enjoy; a delightful dessert that they will always fondly remember.
I DISAGREE!
I have baked numerous cakes over the years, using boxed cake mixes, for my family and friends. None of them ever complained and sometimes they asked for more than one slice of cake. I put love into my cakes!!
🎂🎂🎂🎂🎂
So! I'll ask again. How do you bake a cake? Cake mix OR Scratch?
BONUS QUESTION: What's your favorite cake?
(Chocolate cake, carrot cake, red velvet cake, pineapple upside down cake, etc.)
* * *
REFERENCES:
"Martha Bakes." PBS, Public Broadcasting Service, 5 Oct. 2017, www.pbs.org/food/shows/martha-bakes/
Nystul, Jill. "How To Turn Ordinary Boxed Cake Mix Into Crave-Worthy Cakes."  One Good Thing by Jillee, 5 Oct. 2016, www.onegoodthingbyjillee.com/creative-uses-for-boxed-cake-mixes
Earley, Brigitt. "The 8 Best Boxed Cake Mixes of 2021." The Spruce Eats, Dotdash Publishing Family, 29 Dec. 2020, www.thespruceeats.com/best-boxed-cake-mixes-4589590.
Ariza, Tracy. "10 Traditional Cakes from Around the World - Oh, The Things We'll Make!" Oh the Things We'll Make, 5 Jly. 2013, thethingswellmake.com/10-traditional-cakes-from-around-world/.
Fox, Treathyl. "Which Countries or Cultures Make the Best Cakes? Let's Discuss!" EES Presents Food Ways, 14 Jan. 2020, eeschannel.blogspot.com/2017/05/which-cultures-make-best-cakes.html.
🎂🎂🎂🎂🎂
Thanks for reading.
If you have time, please visit my Foodies Corner community here on Read.Cash for more content like this.

6 months ago
(Last updated:

2 months ago

)