Still striving to learn more and more about cryptocurrency and how to navigate my way through this new technology. WOW!! I really created a full-time job for myself when I took on this project. 😊😊 But I believe my efforts will pay off and I will reap great rewards.
Created a list of cryptocurrencies to follow
1. Bitcoin
2. Bitcoin Cash
3. Ethereum
4. TRON
5. Tether
6. Litecoin
7. Dogecoin
8. Cardano
9. Polkadot
What's on your list?
NOTE: I share most of my crypto-related posts to the #Cryptocurrency Chamber. There was a post a while back that said the Noise.Cash Team might be eliminating chambers since they implemented hashtagging. I hope they don't because I really like the chambers. 😊 But if they do, the easiest way to find my shares is searching for this hashtag #CCFCN (https://noise.cash/search?q=%23CCFCN).
Here's a sample of the type of content and link-shares you will find.

Sometimes I write articles on Read.Cash. Since I don't know much, I don't write much. But you can easily find those article doing a search for CCFCN (https://read.cash/search?q=%23CCFCN).
🤓 RELATED LINKS OF INTEREST:
Eleven Free Courses To Learn Bitcoin, Blockchain And Cryptocurrencies | Forbes
What Is Cryptocurrency? Beginners Guide to Digital Cash - NerdWallet
Understanding The Different Types of Cryptocurrency | SoFi
Be blessed everyone. Praying you will all be successful in your endeavors. ❤️️❤️️
NOTE: Also posted on via Noise.Cash.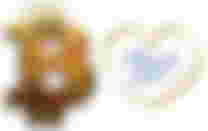 Thanks for reading.
Sponsors of cmoneyspinner