2 years ago
(Last updated:

1 year ago

)
Lots of people are already seasoned cryptocurrency investors and they have been at it for years. But I am a newbie crypto investor just wading into the water and getting my feet wet. If you are like me you will appreciate any reliable information that is shared on topics like cryptocurrency, blockchain, DEFI, etc.
I search the Internet regularly trying to learn as much as possible. Surely, there are many others who are just like me. That's why I have started this series of posts sharing my findings in the hope it might help others. I chose Read.Cash and Noise.Cash to circulate this type of content because both sites have very active communities of crypto enthusiasts.
These are not detailed articles. They are just short posts sharing links to sites where a newbies can learn more.
I hope this series will prove to be profitable.
♦♦♦♦♦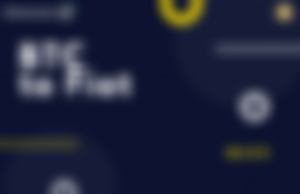 How to convert BTC to Fiat without KYC — 2021
~ https://thecapital.io/article/how-to-convert-btc-to-fiat-without-kyc--2021-MeAT4sMCpFGVSFJXmM_
"... limited there are still options available today that allow you to sell your bitcoin for fiat currency without undergoing KYC/AML."
KYC = Know Your Customer
AML = Anti-Money Laundering
"If you wish to exchange high volumes of bitcoin for fiat then your best option is a decentralized exchange [DEX]. ..."
"For lower volumes, you can consider bitcoin ATMs ..."

RELATED OR SIMILAR LINKS OF INTEREST:
What is KYC and why it is a requirement for exchanges? - Paybis Blog
~ https://paybis.com/blog/what-is-kyc/
The 2021 Guide to AML and KYC for Crypto Exchanges & Wallets – GetID
~ https://getid.ee/aml-kyc-crypto-exchanges-wallets/
Advice for Crypto-Newbies: Where to Find Info, Tools and Resources
~ https://read.cash/@cmoneyspinner/advice-for-crypto-newbies-where-to-find-info-tools-and-resources-7b16fd9c
How I Learned About FOREX, a Real Life Experience (FOREX can also be used for cryptocurrency trading.)
~ https://read.cash/@cmoneyspinner/how-i-learned-about-forex-a-real-life-experience-5df7041e
I Respectfully Disagree with US Treasury Secretary Janet Yellen Regarding Bitcoin
~ https://read.cash/@cmoneyspinner/i-respectfully-disagree-with-us-treasury-secretary-janet-yellen-regarding-bitcoin-327c0589
12 Websites Which We Can Utilize To Earn More BCH (Short Review)
~ https://read.cash/@kingofreview/12-websites-which-we-can-utilize-to-earn-more-bch-short-review-9fbe1fe5
Crypto Pulse: Weekly Mega Post
~ https://read.cash/@CryptoMax/crypto-pulse-weekly-mega-post-ed31d026
♦ NOTE:
This content also published at Noise.Cash.

Check out my other posts for crypto newbies on Noise.Cash.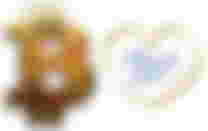 Thank you for reading.
Sponsors of cmoneyspinner
2 years ago
(Last updated:

1 year ago

)