I subscribe to a newsletter that shares saily happenings in the cryptocurrency world. This article caught my eye. It was very encouraging to read because even though a country may have banned cryptocurrency that does not spell "The END". Waqar Zaka proved that even a government ban can not prevent progress.

REFERENCE:
Publishing Partner, Viral Edge. "Pakistan's Remarkable Journey towards Cryptocurrency Adoption." The Express Tribune, Tribune.com.pk, 1 Oct. 2021, https://tribune.com.pk/story/2322825/pakistans-remarkable-journey-towards-cryptocurrency-adoption.
According to Chainalysis 2021 Global Crypto Adoption Index, Pakistan is ranked third in terms of crypto adoption.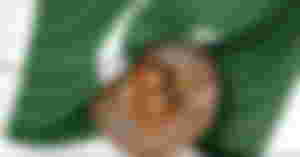 Pakistan is moving towards the cryptocurrency adoption bandwagon. Waqar Zaka, Pakistani television host, used his influence to get relief for his beloved country. He publicly promoted Bitcoins via a social media platform known as Bit Landers. One remarkable thing that he did was save refugees from Burmese and Syrian war zones by helping them earn income via cryptocurrency.
When he became one of the first Pakistanis to speak at Blockchain Economic Forum in 2018, it put him and his country on the map, and he was praised for his efforts in using crypto-mining to help refugees. Even though he urged the Government of Pakistan to embrace Bitcoin, the ban on cryptocurrency continued to be remain in effect. He the took his fight to the courtrooms. He challenged decision of the judges regarding the ban. By December 2020, the Court passed an order prohibiting authorities from arresting people who owned Bitcoin or bitcoin mining devices, unless, of course, they were doing something illegal. Because of his efforts, people in his country were encouraged to invest in cryptocurrency and Bitcoin experts all around the world began to recognize Pakistan as a place where crypto was booming.
Zaka's social media influence on Facebook (https://www.facebook.com/waqarzaka)and YouTube (https://www.youtube.com/channel/UCNc2cFy7_fRlcD0x-ddMFlQ) (as well as Twitter (https://twitter.com/ZakaWaqar) and Telegram (https://t.me/waqarzaka)) has continued to grow and consequently his efforts in promoting cryptocurrency adoption is gaining more and more support, despite legal challenges and negative press. He has a hand in many technology projects aimed at cementing "Pakistan's status as a technologically advanced country". He helped develop a coin, TenUp and TUP (TenUp) is now a publicly listed ETH token on OKEX, powered by two blockchains.
CONCLUDING QUOTES FROM THE ARTICLE:
"Thanks to Waqar Zaka's unwavering efforts, Pakistani traders are now listed on large cryptocurrency exchanges, many of them based outside Pakistan. Localbitcoins.com, for instance, has thousands of transactions from Pakistani traders."
"New generations of investors are indeed embracing cryptocurrency as a means of financial independence."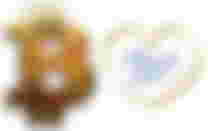 Thanks for reading.
This content is also published on Noise.Cash.
🪙🪙🪙🪙🪙
Other Articles in My CCFCN Series:
Where I Share My Notes About Crypto
Managing My Personal Finances with BlockFi
A Quick Intro to Cryptocurrency Staking for Crypto Newbies
What are the GAAP for Digital Assets?
Senator Warren Urges Stiff Regulation of Cryptocurrency
Ways to convert BTC to Fiat without KYC
Pay Attention to Meme Stocks and NFTs ~ Advice from Reddit Founder
Sponsors of cmoneyspinner