2 years ago
(Last updated:

1 year ago

)
As is stated in the bio for both my Read.Cash and Noise.Cash profiles, I have been active online since 2007. But it wasn't until 10 years later in 2017 that I joined a forum which a friend recommended. She said that members share information with each other to help each other make money online.
This community, Forum Coin, introduced me to concepts like digital currency, virtual currency, cryptocurrency. In other words, for all of those years I had been struggling for the legal tender, the US dollar and desperately trying to make fiat currency to pay my bills, I learned that as an alternative, I could earn cryptocurrency and pay my bills. WHAT??! Is this true? Yes. Yes it is.
In this forum I found some very lively discussion threads that pointed me in the direction of Read.Cash and Noise.Cash. There was so much buzz about these sites that I had to come and see. I have been active in both (dot)Cash communities for about half a year (6 months, give or take).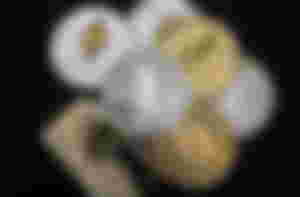 Members here also share advice, tips, and tricks to help me make money online and I do my best to return the favor by sharing what I learn. One good turn deserves another.
One of my sons has been dabbling in FOREX and sometimes trades cryptocurrency in pairs. This got me interested in learning more. As in most cases, when I am seeking knowledge, quite often one good thing leads to another. Just as Forum Coin led me to Read.Cash and Noise.Cash; I read an article at one site that led me to another. If you're an experienced crypto trader, then you probably already know this. But if you're a crypto-newbie like me, you should find this very useful.
I read this article: How to Choose the Best Cryptocurrency Pairs to Trade?
And it led me to this website called Investing.com.
This site publishes an interesting blog. Its most recent post is:
Elon Musk: visionary or fraud?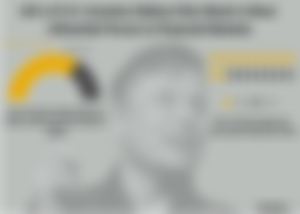 This site also has valuable resources and tools for traders.
For example, you can check daily to find Most Active Cryptocurrency Pairs.
This was such a wonderful find, I simply had to share it with fellow newbies. I know there are a lot of you out there searching and seeking, and educating yourself about cryptocurrency. But not everything you hear or read can be relied upon.
Investing.com, Read.Cash, Noise.Cash and ForumCoin.com, ALL supply lots of information to help newbie crypto enthusiasts.

Thank you for reading. Hope you find this article helpful.
♦ ♦ RELATED OR SIMILAR ARTICLES FOUND ON READ.CASH:
Real life problems can be solved using Bitcoin Cash
A Newbie's Guide to Misunderstanding Cryptocurrency
Terminologies and phrases used in Cryptocurrency
Common Possible Mistakes Of Cryptocurrency Users
Sponsors of cmoneyspinner
2 years ago
(Last updated:

1 year ago

)