Why I don't care about bitcoin price that much !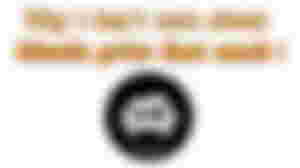 Bitcoin is going down recently. It may hit $30k or less.
But should we be worried about that ?
---
I don't think so. Because that's how bitcoin always acted. And it's good when there are people who remind us about the history of bitcoin. Even if those are only about 13 years, I consider bitcoin entered the history. It shifted the world in terms of affecting the financial system. No matter how it was created, by whom or with which purpose, it played a positive role. Because it showed to all the world that anyone is able to create a currency. It showed that we can be fully decentralized or at least close to that. It showed the world that people can work together to achieve really great results.
Because thanks to bitcoin, all other cryptocurrencies were created. Thanks to it, we are all posting here, earning from that, connecting and shifting the world for the better. I'm sure that all crypto community has a big effect on what's going on in the world. Only a few years ago we were all writing about mass adoption, and here is it. I see this started for so long time. And bitcoin is the father of all this. That's why for me the price of bitcoin is valuable not in dollar price, but in the use case, the example and the motivation that gave to other cryptocurrencies to be created and supported.
After all during the years we all see how the price down and up, but generally it has an up trending if talking about the long term.
So, I see what's going on, is just another dump by those who want to make money, so they're going to dump it the maximum, then when they see people ready to buy a lot, they will pump it again.
---
---