Russians have to leave Turkey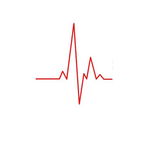 In this video I talked about the situation I'm facing in Turkey and many Russian people and other foreigners are facing here.
It's really crazy when the rules changes for immigrants who already spent money and did everything to follow the old rules, but with the new one they have to leave the country and lose a lot of hard earned money, time and even hope for better future in the country. After learning the languages, almost settling, they have to adapt in a new country again. That's really crazy.
And instead of helping those who are running from a war, some people prefer to profit from their situation, but not to do their best to help.
Anyway, I told everything in the video. And I will leave the country as soon as possible. I hope to find a better one for my family.
---