Noise.cash yesterday reached the 50 registered users in just over 30 days, a truly incredible result in such a short time and a massive participation due more to word of mouth than to the advertising of the platform, currently still in Alpha version. What is its success due to?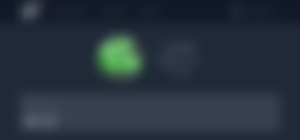 The mechanism behind the platform is to reward users for their participation. How? Each user receives daily free tips in Bitcoin Cash, although the value is shown in $ to provide greater convenience for non-expert users. The tips are blocked in the platform's own wallet but cannot be withdrawn by the user but must be spent exclusively by donating them to other users and deciding to keep a part for you, which ends up in the BCH wallet that the user entered during registration . The rewards that other users will donate to our posts will also flow into this wallet.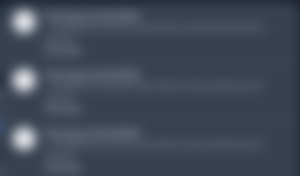 In this way, word got around that it was possible to get free coins simply by doing what we regularly do on social networks: posting messages and images, this time receiving small rewards. Users started signing up on the order of over 1000/2000 users per day.
The effect on the number of transactions has been exponential and in less than a month they have increased from around 20k / day to 230k / day, almost reaching the daily BTC transactions that are around 315k / day. A strong shock to the blockchain has certainly been implemented.

Question: Where did these coins come from and how long will this last?
At the moment the funds are made available by Marc De Mesel, a financial investor, Bitcoin Cash enthusiast and donor of the funds for noise.cash and read, cash. A couple of weeks ago Marc donated BCH 1000 to read.cash and is currently donating $ 3000 a day worth of BCH to noise.cash, increasing it from an initial fund of $ 1000. In the long run, noise.cash will rely on a self-financing system with funds derived from advertising and other marketing strategies and various collaborations. Marc De Mesel is a high profile investor and these donations are not lost money but a marketing process that will produce positive effects over time. To date we do not yet know all the details of the noise.cash roadmap and when the definitive release of the platform will be expected but it is clear that the mechanism works and it is desirable that these numbers will still increase in the coming months.

The effect that we would have expected is a sale of the coins with a price tending down and instead, as the graph shows, the price has increased, following the trail of Bitcoin and then slowing down following its decline, basically there are no been negative effects. It will be interesting to understand how it will evolve over time.
We are all waiting to have more information on Leofinance Microblogging and to know the details on the interaction and reward methodology. Can the free tips system be a unifying factor? But how long would it be sustainable? Not much is missing now and we are all very curious and excited to know Project Blank!
ITA
Noise.cash nella giornata di ieri ha toccato i 50 utenti iscritti in poco più di 30 giorni, un risultato davvero incredibile in così breve tempo ed una partecipazione massiva dovuto più al passa parola che alla pubblicità della piattaforma, al momento ancora in versione Alpha. A cosa è dovuto il suo successo?
Il meccanismo alla base della piattaforma è premiare gli utenti per la loro partecipazione. In che modo? Ogni utente riceve free tips giornalieri in Bitcoin Cash, sebbene il valore sia mostrato in $ per fornire una maggiore praticità agli utenti non esperti della materia. I tips sono bloccati nel proprio wallet della piattaforma ma non sono prelevabili dall'utente ma dovranno essere spesi esclusivamente donandoli agli altri utenti e decidendo di trattenere una parte per te, la quale finisce nel wallet BCH che l'utente ha inserito in fase di registrazione. In questo wallet confluiranno anche le ricompense che altri utenti doneranno ai nostri post.
In questo modo si è sparsa la voce che fosse possibile ottenere monete gratis semplicemente facendo ciò che regolarmente facciamo sui social: pubblicare messaggi e immagini, questa volta ricevendo piccole ricompense. Gli utenti hanno iniziato a registrarsi nell'ordine di oltre 1000/2000 utenti al giorno.
L'effetto sul numero delle transazioni è stato esponenziale e in meno di un mese sono aumentate da circa 20k/day a 230k/day, raggiungendo quasi le transazioni giornaliere di BTC che si aggirano sulle 315k/day. Sicuramente è stata implementata una forte scossa alla blockchain.
Domanda: Da dove arrivano queste monete e quanto tutto ciò durerà?
Al momento i fondi sono messi a disposizione da Marc De Mesel, un investitore finanziario, appassionato di Bitcoin Cash e donatore dei fondi per noise.cash e read,cash. Un paio di settimane fa Marc ha donato 1000 BCH a read.cash e attualmente sta donando un valore per 3000 $ al giorno in BCH per noise.cash, aumentandolo da un fondo iniziale di 1000 $. A lungo andare noise.cash si affiderà ad un sistema di autofinanziamento con fondo derivati da pubblicità ed altre strategie di marketing e collaborazioni varie. Marc De Mesel è un investitore di alto profilo e queste sue donazioni non sono denaro perso ma è un processo di marketing che nel tempo produrrà effetti positivi. Ad oggi non conosciamo ancora tutti i dettagli della roadmap di noise.cash e quando sarà prevista il rilascio definitivo della piattaforma ma è evidente che il meccanismo funziona ed è auspicabile che questi numeri potranno ancora accrescersi nei prossimi mesi.
L'effetto che noi ci saremmo aspettati è una vendita delle monete con un prezzo tendente al ribasso ed invece, come dimostra il grafico, il prezzo è aumentato, seguendo la scia di Bitcoin per poi rallentare a seguito della sua flessione, sostanzialmente non ci sono stati effetti negativi. Sarà interessante capire nel tempo come si evolverà.
Siamo tutti in attesa di avere maggiori informazioni sul Microblogging di Leofinance e conoscere i dettagli sulla metodologia d'interazione e ricompensa. Può essere il sistema dei tips gratuiti un fattore aggregante? Ma quanto a lungo sarebbe sostenibile? Ormai non manca molto e siamo tutti curiosissimi ed eccitati di conoscere Project Blank!