A very interesting news was announced today by the administrators of noise.cash and read.cash and this will greatly upset the Bitcoin Cash blockchain: DeFi is coming! The Moeing project has been announced, a sidechain compatible with EVM and Web3 for Bitcoin Cash, a chain compatible with the Ethereum Virtual Machine (such as the Binance Smart Chain to be clear) and will offer the possibility of carrying out any type of operation such as smart contract, DeFi, NFT, stablecoin, games like Cryptokitties, Alien World, etc. The goal is to offer the same services as Ethereum but with very low fee.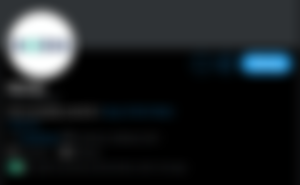 Moering will be a Bitcoin Cash sidechain, independent of the latter, and will not have its own currency but Moeing gas can be bought using BCH and vice versa. This means that if the Bitcoin Cash blockchain should be off for any reason, it will not affect Moeing who will remain independent and fully functional.
Behind the Moeing project is Jihan Wu, a billionaire Chinese cryptocurrency entrepreneur and co-founder of Bitmain in 2013, which has become the world's largest computer chip company for bitcoin mining. A giant in the sector and a guarantee in the project. Some rumors confirm that the project is already under development and should start already in June of this year, except for delays.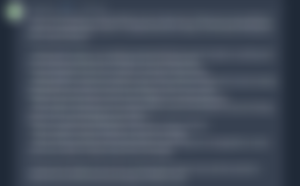 It is news that is truly incredible that it will offer users a new interesting possibility to interact with a DeFi and we will certainly see the birth of decentralized exchanges such as Uniswap for Ethereum and PancakeSwap for Binance Smart Chain with a system almost similar to the liquidity pool. But we'll obviously have more information later.
DeFi has attracted huge capital from users in recent months, billions of dollars locked in liquidity pools on Ethereum and BSC. It is a very large market and the effect it obviously has on the main blockchain coins on which it rests is remarkable: ETH has had an incredible swing and from a value of about $ 200 it has reached $ 2000, Binance from a price of about $ 30 has reached and exceeded $ 300. We can therefore imagine what effect DeFi will have on BCH 😍
Currently, the Moeing team is implementing many improvements in order to reduce the cost of gas on the chain for any type of transaction and offer users maximum efficiency and simplicity with minimum costs. The sidechain will guarantee the Bitcoin Cash blockchain a high number of transactions, much more than those currently underway with the advent of noise.cash, to and from Moeing but without suffering heavy slowdowns for smart contracts, liquidity pools and everything else in how this will happen on the sidechain.
An exciting 2021 for Bitcoin Cash that is gaining particular attention from the crypto world and is considered to be among the most underrated projects to date. In my opinion, Moeing's implementation will be BCH's turning point and yet another demonstration of the enormous potential compared to the surviving Bitcoin.
Thank you @MarcDeMesel for introducing me to Bitcoin Cash through noise.cash