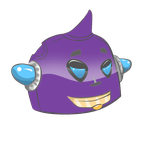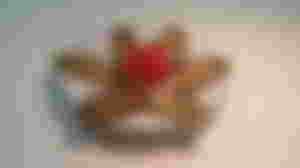 Melitzanes Tiganites (fried eggplants) is a very easy appetizer/side dish of the Greek cuisine. It is simple, yet tasty, and it needs only 4 ingredients: eggplants, lemon juice, flour and eggs.
Eggplants have a very positive effect on our body as they contain in addition to fibers, a lot of vitamins, minerals and phytonutrients. These phytonutrients have antioxidant features and protect the fats in our brain cells. Egg plants also help in reducing high cholesterol levels.
Unfortunately, because of its (according to me pleasantly) bitter taste, most children don't like egg plants at all. For this reason I create this fried 'eggplant chips' version. Now they are even fighting to take the last slice. THEY JUST LOVE IT!
Fried eggplants are mainly served, as an appetizer/side dish. They can be eaten both warm and cold.
The warm version of this dish is usually accompanied with a salad.
The cold version is served with tzatziki and some fresh, white bread. Instead of sprinkling salt on the slices, I add some capers (as a natural salt). During the hot summer days I also like to drink an ice cold beer with this version.
Ingredients:
- 2 (big) eggplants.
- 2 eggs (for breading).
- juice of 1 lemon.
- 300 gr. flour(for breading).
- olive oil.
- salt.
- (black) pepper.
Preparation:
- (1) Cut the eggplants, over length, in thin slices.
- (2) Sprinkle the slices with lemon juice.
- (3) Take 2 (deep) plates.
- (4) In one plate, beat the eggs, until nice foamy.
- (5) In the other plate, mix the flour with salt and pepper.
- (6) Take one eggplant slice.
- (7) Dip the slice in the beaten eggs.
- (8) Wallow the slice in the flour mix.
- (9) Repeat (6) to (8) for all the other eggplant slices.
- (10) Fry the slices until auburn (golden-brown).


Finally:
- Sprinkle some fresh chopped mint leaves on it.
- For decoration, add some capers.
Enjoy!