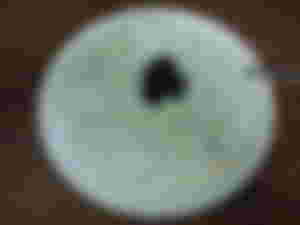 Tzatziki is a very easy, yet indispensable, appetizer/side dish of the Greek cuisine. It is created with cucumber, yogurt and garlic.
During the summer, I eat it nearly every day. After a very hot summer day, it brings immediately joy. Is it the 're-hydration' effect of the cucumber? Is it the 'coolness' of the yogurt? Is it the blood pressure lowering effect of the garlic? I don't know! It is just the 'Tzatziki' feeling, I guess. I LOVE IT!
Tzatziki is mainly served, as an appetizer, with white bread (both fresh and roasted) but it suits also very well grilled/roasted meat, especially chicken (fillet).
Ingredients:
- 1/2 cucumber (or 1 small cucumber).
- 500 gr. of yogurt.
- 3 - 4 garlic cloves.
- 2 tablespoons of olive oil.
- 2 tablespoons chopped mint leaves.
- 1 tablespoon of wine vinegar. (I prefer the Paros one).
- salt.
Preparation:
- (1) Grate the cucumber.
- (2) Sprinkle some salt over the cucumber.
- (3) Put this in the refrigerator and let the salt absorb (for about 15 minutes).
- (4) Press out all the excessive fluids.
- (5) In a bowl, mix the cucumber with the yogurt.
- (6) Press the garlic into the mixture.
- (7) Stir the olive oil, chopped mint leaves and the wine vinegar in the mixture.
- (8) Mix very well.
- (9) Put the mixture in the refrigerator for at least 45 minutes (the longer the better).


Finally:
- Sprinkle some fresh chopped mint leaves on it.
- Pour some oil over it.
- For decoration, add some (black) olives.
Enjoy!