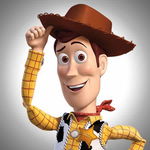 (makes 10 mini cakes or 1 large loaf cake)
Ingredients
100g roasted and salted pistachios, shelled (80g for the cake and 20g for the topping)
200g plain flour 
8 cardamom pods
¼ tsp vanilla
¼ tsp salt
220g caster sugar (150g for the cake, 70g for the syrup)
80ml vegetable oil
200ml plant-based milk (I use oat or almond for their neutral flavor)
3 lemons (zest of 1 lemon and juice of all 3)
1 ½ tsp baking powder
¾ tsp bicarbonate of soda
¼ tsp rosewater (you can leave this out if you're not a fan or can't get hold of it)
200g icing sugar, sifted
10-holed mini loaf tin (each one is 10cm x 4cm), or large loaf tin (10cm x 20cm), greased with vegetable oil and dusted with flour, or a 12-hole muffin tin, lined with cases
Method
1)    Preheat oven to 180°C.
2)    In a large bowl, mix together the flour, 150g caster sugar, baking powder, bicarb, salt and the zest of one lemon.
3)    With a pestle and mortar (or back of a knife), gently crush the cardamom pods so that you can remove the shells and are left with just the seeds. Crush the seeds to a powder. Then either in the pestle and mortar or in a blender, blitz 80g of the shelled pistachios until they resemble coarse sand. Mix them into the dry ingredients.
4)    Pour milk, oil, vanilla and the juice of one lemon into the dry ingredients and fold together until combined (btw the batter tastes amazing raw). Spoon the batter into the mini loaf tins/large loaf tin/muffin cases, and place in the oven to bake until an inserted skewer comes out clean. The mini loaf tins and muffin tins will take 10-12 minutes, the large loaf tin will take 30-40 minutes, and you may need to cover it with tin foil after 25 minutes to ensure the top doesn't burn. 
5)    While the cakes are baking, in a small pan over a medium heat, stir together the juice of 1 lemon and 70g of caster until the sugar dissolves. Allow to simmer for 3-4 minutes until the liquid becomes slightly viscous (almost like maple syrup).
6)    Remove the cakes from the oven, place on a rack to cool, and pierce all over with a cake tester or toothpick. Spoon the heated lemon juice/sugar solution over the cakes. This will be absorbed quickly and make the cakes extra zesty and moist.
7)    While the cakes are cooling, make the icing by mixing together icing sugar, 2tbsp of lemon juice (about 1 lemon) and the rose water until they form a smooth paste. Often weather can affect consistency: if the icing is too stiff, you may need to add a drop more lemon juice; and vice versa, if it is too liquid, you can add a touch more icing sugar. It should be a thick paste.
8)    Once the cakes have cooled, drizzle the icing over, sprinkle with the remaining pistachios, and serve.