Cinnamon Sugar Sourdough French Toast Bake With Whipped Greek Yogurt Cream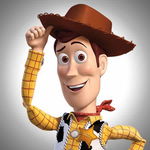 Since I've still been consuming my fair share of that toast, I figured why not make a whole French toast casserole out of it? My local grocery store sells sourdough in long, fat loaves. They are the perfect size for a French toast bake and also quench my odd thirst for sourdough bread. I am currently infatuated. I've used these loaves for grilled cheese and for things like grilled bread with tomatoes. Can't stop won't stop.
All I did was melt some coconut oil and brush it on the bread, then top it with some cinnamon sugar and let it set. The coconut oil kind of made me feel like a grown up (which I certainly am but certainly don't act like) but if you're not feeling it, grab the butter my friend. No judgment here.
You should probably eat this on a cold snowy morning with the fire roaring nearby and a massive French press of coffee. I'd like to say do it on Christmas morning and it's definitely easy enough for that, but hey now, that's kind of a big commitment. I'm getting a little ahead of myself thinking you'd like to share some of my French toast on one of the biggest holidays of the year.
Plus, all we ever did on Christmas morning was make those orange rolls and eat leftover cookies. So I'm not exactly apt to December breakfasts. It was perfect. It's going to be a lifelong tradition.
The best part is that you can use whatever yogurt you'd like – full fat or fat free, depending on your preference, along with whatever flavor you're in the mood for. You can add extracts and make coconut or almond whipped yogurt. Now how about that?
Oh top of my yogurt whip on top of my French toast, I warmed up some frozen wild blueberries. Nothing extravagant but super wonderful, especially when the berry juice mixed in with the yogurt. I just love this whole combo. Give me some bacon and my life is complete. Dead serious.
INGREDIENTS
1 or 2 long loaves of sourdough bread or french bread/baguette, preferably a day or so old
1/3 cup coconut oil, melted
1/3 cup light brown sugar
1 teaspoon cinnamon
6 large eggs
2 cups milk
1 cup heavy cream
1 tablespoon vanilla extract
1/4 teaspoon salt
maple syrup, for serving
warmed berries or your fruit of choice, for serving
WHIPPED YOGURT TOPPING
1 1/4 cups cold heavy cream
3/4 cups plain Greek yogurt
2 to 3 tablespoons powdered sugar, if desired
1 teaspoon vanilla extract
INSTRUCTIONS
Cut the sourdough into 16 or 18 1-inch thick slices. If the bread is super fresh, you can cut these and let them sit for an hour or two to dry out a bit. Place the slices on a cutting board and brush them with coconut oil. IN a small bowl, mix together the sugar and cinnamon, then sprinkle a bit on top of the oiled sliced. Use the back of a spoon to "spread" and press the cinnamon sugar into the slices. Gently flip them over and repeat on to the other side.
Spray a 9×13-inch baking dish with nonstick spray. In a large bowl, lightly beat the eggs. Pour in the milk, cream, vanilla extract and salt, whisking until combined. Layer the slices of sourdough in the baking dish and evenly pour the milk mixture over top. I take a food 5 to 10 minutes and use a spoon to make sure every bit of the bread is covered, but it's okay if the tops are not fully submerged in the bread. Just make sure you spoon the milk on top to moisten all the slices. Cover the dish and refrigerate over night.
The next morning, preheat your oven to 350 degrees F. Take the french toast out of the fresh and use the spoon method again to cover the slices with the milk on the bottom. You can also move the slices around to coat them evenly. Let the dish sit at room temperate for 30 minutes. After 30 minutes, place the dish in the oven and bake it for 30 to 40 minutes, until golden brown.
While the french toast is baking, add the cold heavy cream to the bowl of your electric mixer. Using the whisk attachment, beat it on high speed until stiff peaks form and you have whipped cream. Add in the yogurt, sugar and vanilla extract, and beat on medium speed, scraping down the sides if needed, until combined.
Let the french toast cool for a few minutes before using a spatula to get it out of the dish. Serve it with warmed berries, syrup and the yogurt whipped topping.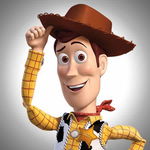 Enjoyed this article?
Earn Bitcoin Cash by sharing it!
Explain
...and you will also help the author collect more tips.