Last semester, our Banking and Financial Institution instructor gave us a bunch of online forums to answer. When I say bunch, that means a lot that I think I can do a part two of it, haha! After I posted all my answers on our facebook group page, I made a soft copy of it and compiled them in a folder. I refused to delete it because I thought maybe one day I will need it.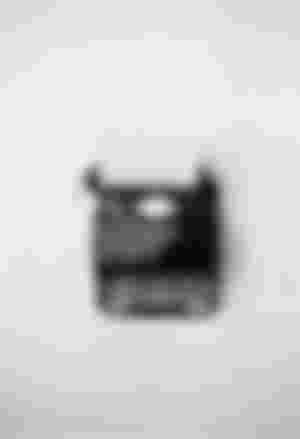 Today in this article, though I'm not sure if it's a hundred percent correct, let me share my answers that I think will make sense and acceptable. So, here it goes!
Question #1: Define Bank in legal terms.
A bank is a financial institution licensed to receive deposits and make loans. Banks may also provide financial services such as wealth management, currency exchange, and safe deposit boxes.
Question #2: Give at least 2 importance of banks in developing the economy.
(1) They provide vital services for both consumers and businesses. As financial services providers, they give you a safe place to store your cash. Through a variety of account types such as checking and savings accounts, and certificates of deposit, you can conduct routine banking transactions like deposits, withdrawals, check writing, and bill payments. You can also save your money and earn interest on your investment.
(2) Banks also provide credit opportunities for people and corporations. The money you deposit at the bank—short-term cash—is used to lend to others for long-term debt such as car loans, credit cards, mortgages, and other debt vehicles. This process helps create liquidity in the market—which creates money and keeps the supply going.
(1) Solidarity- Performing with team spirit; acting and thinking as one in the pursuit of common goals and objectives.
Example: When working on a company, unity is required because you are not only working for yourself, but for the benefit of the business. To think that you are working for a common goal, you should learn how to communicate with each other and be open to everyone's opinion.
(2) Accountability- Taking full responsibility for one's or group's action.
Example: If you are an accountable person, your responsibility is to recognize your duties and the implications or result of your company's job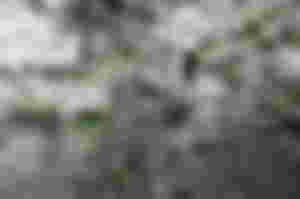 Question #4: What are the major functions of BSP?
Liquidity Management. The BSP promotes and applies monetary policy to regulate money supply according to its primary target of preserving market stability.
Currency Issue. The BSP is the only bank that has the authority to produce the national currency guaranteed by the Philippine Government and is valid to pay the debts of the public and private sectors.
Lender of Last Resort. For liquidity purposes the BSP offers discounts, loans, and advances to other banks.
Financial Supervision. The BSP regulates banks and maintains administrative power over quasi-banking activities undertaken by non-bank institutions.
Management of Foreign Currency Reserves. To retain the financial stability and convertibility of the Philippine peso, the BSP aims to sustain adequate international reserves to satisfy all expected net demands for foreign currencies.
Determination of Exchange Rate Policy. The BSP decides Philippines' exchange-rate strategy. The BSP is currently adhering to a market-oriented foreign exchange rate strategy, in such a way that BSP's task is primarily to ensure orderly market conditions.
Other Activities. The BSP serves as the country's lender, financial adviser and official depository, its political subdivisions and instruments, and companies owned and operated by the government.
Question #5: Why does the state supervises banks?
One of the many reasons why the state supervises banks is that the capital of others is entrusted to banks. The mismanagement can lead to long-term negative economic impact. Therefore, banks must not lose people's trust. The state also wishes to ensure that banks exercise their duties in the best interests of their customers through the fair and effective execution of their duties. This will keep the banks from causing any unjust accidents that may cause economic catastrophe.
Question #6: Differentiate government banks to private banks.
Government banks or public sector bank is a bank of which a large majority of the shares are owned by the government. The government governs and oversees the operation of the financial body in nationalized banks. While private banks are owned more by private companies, businesses, institutions, or individuals than by government. Private promoters own and operate those banks. The government owns more than fifty percent of the shares in a public sector bank. Fees and costs for the public sector banks are less so on balance management. Many public-sector banks continue to follow up on their business offers. For government employees, primarily public sector accounts are opened for their pensions, fixed deposits, lockers, etc. Compared with their counterparts in the private sector, their client base is still comparatively broad since they have been in the market for a long time and have continued to build customer trust. Meanwhile in private banks, a portion of their interest belonged to private owners, including companies and individuals. Private sector banks have made names in delivering decent quality, but they are charged for the additional facilities they offer.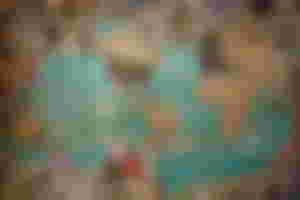 Question #7: Explain why suspicion and integrity in the highest level are the primary qualification requirements in the banking business.
Suspicion and integrity are the primary qualification when working in a banking business. It is important to create the trust required for any banking system to succeed. People trusted their money to the bank because they feel secured when banks are handling their money, plus the interest that they will get. It is the responsibility of the banks to secure people's money, and that is where suspicion and integrity takes place. When working in a baking business, you should provide the most accurate information your company has, and let the client decide whether they want to hand their money or not. You should not falsify your statements to the clients and as well as to the business. Eventually, banks go bankrupt as corruption and dishonesty reign.
Example: It is important to avoid making false entries in bank reports, as it will lead to unbalanced data that will affect the operation of the business as a whole.
Question #8: One of the requirements to bank board of directors shall own at least one share of capital stocks of the corporation in which he/she is a director and as mandated by the BSP. Explain.
The banks' board of directors shall have at least one (1) share of capital stocks as it is mandated by the Bangko Sentral ng Pilipinas (BSP). Banks board of directors shall be knowledgeable on how the bank runs, by owning at least a share of stock, and also they need to help the bank raise income.
That will be it for this article. I still have a lot more of it, and I'm planning to publish it all. Please bear with me hihihi :)
Have a great day ahead!
Here are the links of the images I used
Lead image: https://unsplash.com/photos/w8uU35aGU6A?utm_source=unsplash&utm_medium=referral&utm_content=creditShareLink
Image 1: https://unsplash.com/photos/mk7D-4UCfmg?utm_source=unsplash&utm_medium=referral&utm_content=creditShareLink
Image 2: https://unsplash.com/photos/6AQY7pO1lS0?utm_source=unsplash&utm_medium=referral&utm_content=creditShareLink
Image 3: https://unsplash.com/photos/ir5MHI6rPg0?utm_source=unsplash&utm_medium=referral&utm_content=creditShareLink

Enjoyed this article?
Earn Bitcoin Cash by sharing it!
Explain
...and you will also help the author collect more tips.