The evolution of the Web [ENG-ESP]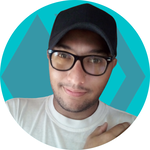 In these last centuries technology has been advancing at an incredibly fast pace, and in these last decades we have noticed it even more. Look at your hands, it is very likely that at this moment you have your smartphone in your hand, some 30 years ago we did not imagine being able to be hyperconnected in the way we are today. Thanks to the internet, many borders have been abolished, and we can do a lot of things we couldn't imagine before.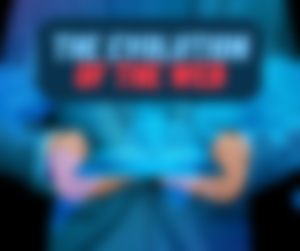 But, the internet has not always been the same, like all technology it is constantly improving and optimizing. In short, we could say that we have lived through three great moments in the development of the Internet. What is known as web1, web2 and web3.
Let us briefly mention each of these stages, trying to outline the differences between each of these stages. Let's start with the first one in chronological order
Born in the 90's, it is characterized by a limited access to information, the pages were static and it is basically the beginning of e-commerce.
Born in 2005 with the emergence of social networks and the possibility of connecting mobile devices to the Internet. The idea of the cloud was also born.
And so we arrive at the current
With the birth of Bitcoin, in 2009 the concept of Blockchain was born. It proposes a decentralized data architecture, and also proposes a decentralized economy.
Currently, in this year 2022, we are still working for a better and better development of this web3. The idea that he defends the most is decentralization, as he proposes a revolutionary turn not only in the internet, but in the way we think about society, and I think it is a turn for which we are not yet ready as a society.
Digital infrastructures, such as Bitcoin Cash, are proposals that bring value to society if not print a new way of thinking about life. Two years ago I started my journey in this world of cryptocurrencies and since then I can say that not only my economy has changed, but my financial education has improved abysmally. I feel that Blockchain, not only makes us true protagonists of our life, but also makes us aware of our responsibility.
Translated with www.DeepL.com/Translator (free version)
________________________________________________

________________________________________________
En estos últimos siglos la tecnología ha estado avanzando a un ritmo increíblemente veloz, y en estas últimas décadas lo hemos notado aún más. Mira tus manos, es muy probable que en este momento tengas tu smartphone en la mano, hace unos 30 años no imaginábamos poder estar hiperconectados del modo en el cual estamos hoy. Gracias al internet se han abolido muchas fronteras, y podemos hacer un montón de cosas que antes no imaginábamos.
Pero, el internet no ha sido siempre igual, como toda tecnología está en un constante mejoramiento y optimización. De manera resumida se podría decir que hemos vivido tres grandes momentos en el desarrollo de internet. Lo que se conoce como web1, web2 y web3.
Mencionemos de manera breve cada una de estas etapas, intentando esbozar las diferencias entre cada una de estas etapas. Comencemos con la primera en orden cronológico
Nace en la década de los 90, se caracteriza por un acceso limitado a la información, las páginas eran estáticas y básicamente es el inicio del e-commerce.
Nace en el 2005 con el surgimiento de las redes sociales y con la posibilidad de conectar los dispositivos móviles al internet. También nace la idea de la nube.
Y así llegamos a la actual
Con el nacimiento de Bitcoin, en el 2009 nace el concepto de Blockchain. Que propone una arquitectura de datos descentralizada, y también proponen una economía descentralizada.
Actualmente, en este año 2022, seguimos trabajando por un desarrollo cada vez mejor de esta web3. La idea que más defiende es la descentralización, ya que propone un giro revolucionario no solo en el internet, sino en el modo de pensar la sociedad y creo que es un giro para el que aun no estamos preparados como sociedad.
Infraestructuras digitales, tal como Bitcoin Cash, son propuestas que aportan valor a la sociedad si no que imprimen un nuevo modo de pensar la vida. Hace dos años comencé mi camino en este mundo de las criptomonedas y desde entonces puedo decir que no solo mi economía ha cambiado, sino que, mi educación financiera ha mejorado de manera abismal. Siento que en Blockchain, no solo nos hace verdaderos protagonistas de nuestra vida, sino que nos hace consiente de nuestra responsabilidad.