How to earn Cryptos in Cryptowinter [ENG-ESP]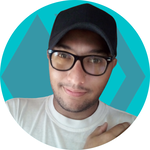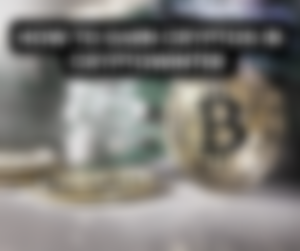 All traders, or those of us who call ourselves crypto-enthusiasts, know that markets have a cyclical behavior, in which bullish periods are to sell and bearish ones to accumulate, well that is the theory since as we all know the maxim will always be: "buy low and sell high". But, accumulating in the midst of an inflationary crisis is a challenge.
However, we can't label everything as a disaster when things don't seem to be working in our favor. One thing we can do is try to figure out what is the lesson or opportunity that difficult times bring. In many cases that is what many people and projects seem to be trying to discover, the opportunities in difficult periods. Right now we are going through an economic winter that is interesting enough to stop and think about and evaluate our plans. I must confess that for my part this cryptowinter has been really difficult, since the Venezuelan economic reality is too complex, and I have had to sell some of my savings in Cryptocurrencies at absurd prices, thus breaking the law of "buy low and sell high" because I ended up selling cheaper than the purchase price.
But this, has made me look at other opportunities, made me think that I should diversify my income, have B plans, and have savings in stablecoins, which I didn't have. I have done a lot of research on to try to discover other opportunities.
That's why I want to mention some avenues that can help so I don't have to break the piggy bank.
There are many Play-to-ern games, it is a matter of you discovering which of the countless gaming projects best suits your needs.
We also have the staked system, or token blockchain. In cryptocurrencies that work with the 'Proof of staked' protocol you will contribute to the processing of transactions if you staked tokens, you will also in turn reduce the amount of tokens available on the market trying to support the project and not let it go down too easily. And that by having tokens locked in this protocol, you will get rewards.
You can look for some Freelancer job, who will pay you in some crypto or stablecoin and all from your home community.
On the other hand there are people who are dedicated to the hunt for Airdrops, looking for platforms that give Cryptos or tokens for free or at low cost. I must confess that in these last two ways I am terrible.
You can also get rewards in Cryptocurrencies by creating content, there are plenty of platforms where you can express yourself the way you want and earn money doing it. We are talking about RRSS 3.0, one of my favorites is Read Cash. Now, the subject of social networks and Blockchain is very broad, there are many platforms where you can get rewards for creating quality content. If you are wondering what they are. Soon I will tell you about the platforms where I have made life, which are the platforms where I create content on a regular basis.
Translated with www.DeepL.com/Translator (free version)
________________________________________________

________________________________________________
Todos los traders, o los que nos hacemos llamar criptoentusiastas sabemos que los mercados tienen un comportamiento cíclico, en el cual los periodos alcistas son para vender y los bajistas para acumular, bueno esa es la teoría ya que como todos sabemos la máxima siempre será: "comprar barato y vender caro". Pero, esto de acumular en medio de una crisis inflacionaria es todo un reto.
Sin embargo, no podemos catalogar todo como un desastre cuando parece que las cosas no juegan a nuestro favor. Algo que podemos hacer es intentar descubrir cuál es la enseñanza o la oportunidad que brindan los momentos difíciles. En muchos casos eso es lo que parece que muchas personas y proyectos intentan descubrir, las oportunidades en los periodos difíciles. Ahora mismo atravesamos un invierno económico lo suficientemente interesante como para detenernos a pensar y evaluar nuestros planes. Debo confesar que por mi parte este criptoinvierno ha sido realmente difícil, ya que la realidad económica venezolana es demasiado compleja, y me ha tocado vender algunos de mis ahorros en Criptomonedas en precios absurdos, rompiendo así la ley de "comprar barato y vender caro" porque terminé vendiendo más barato que el precio de compra.
Pero esto, me ha hecho mirar otras oportunidades, me ha hecho pensar que debo diversificar mis ingresos, tener planes B, y tener ahorros en stablecoins, cosa que no tenía. He investigado mucho sobre para intentar descubrir otras oportunidades.
Por eso quiero mencionar algunas vías que pueden ayudar para no tener que romper la alcancía.
Hay muchos juegos Play-to-ern, se trata de que descubras cuál de los incontables proyectos gaming se adapta mejor a tus necesidades.
También tenemos el sistema de staked, o bloqueo de tokens. En Criptomonedas que funcionen con el protocolo de 'Proof of staked' contribuirás en el procesamiento de las transacciones si colocas tokens en staked, también a su vez reducirás la cantidad de tokens disponibles en el mercado intentando apoyar al proyecto y que no se vaya a la baja con mucha facilidad. Y que al tener tokens bloqueados en este protocolo, obtendrás recompensas.
Puedes buscar algún empleo Freelancer, que te pague en alguna cripto o stablecoin y todo desde la comunidad de tu casa.
Por otra parte hay personas que se dedican a la cacería de Airdrops, buscar plataformas que otorguen Criptos o tokens de manera gratuita o a bajo costo. Debo confesar que en estás dos últimas vías soy terrible.
También puedes obtener recompensas en Criptomonedas creando contenido, hay un montón de plataformas donde puedes expresarte de la manera que desees y ganar dinero haciéndolo. Hablamos de RRSS 3.0, una de mis favoritas es Read Cash. Ahora bien, el asunto de las redes sociales y Blockchain es muy amplio, hay muchas plataformas donde puedes obtener recompensas por crear contenido de calidad. Si te estás preguntando cuáles son. Pronto les hablaré de las plataformas donde he hecho vida, cuales son las plataformas donde creo contenido de manera habitual.