"We cannot have a good future if we have not accepted, accepted and learned from our past"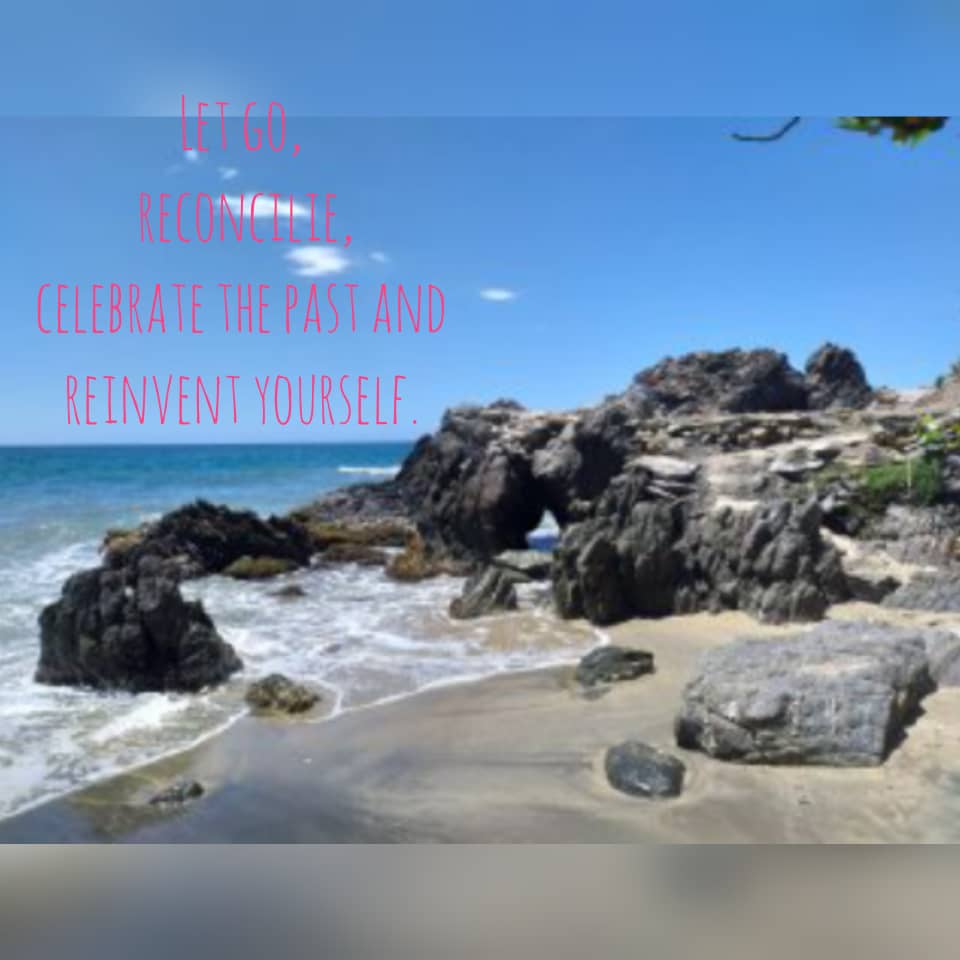 Has it ever happened to you that you want to put an end to something and you find it difficult to do so? The truth is that I have learned or rather life has taught me that to be happy I have to close circles, I have to say I've come this far and I'm not going any further.
Be it in any situation in life, relationships, work, a university degree that you don't like or a friendship that doesn't contribute anything to your life.
The truth is that this topic has come to me like a glove because at the moment I am going through a moment in which I have to decide whether to continue with a friendship that is using me as it pleases or if I want to continue but making the points clear about what is causing me this discomfort. I have thought a lot about talking to this person and telling her in an assertive way, with more love and delicacy everything I feel and I think that if she is or wants to continue being my friend she should understand and support me; I am confident that if I do this we could continue writing new stories of affection between us and continue building and fostering a healthy friendship.
For this, I want to talk to you about some tools that I have found on the internet and that I want to put into practice from now on.
The first tool is to let go, you can't be tied to any experience. That is to say that we must learn to close cycles; to leave stories behind and in this way begin to write new stories and thus be able to flow and move forward.
There are many people who believe that things are for life and the truth is that not everything is forever, nothing is eternal, not people, not situations, nothing, everything human becomes obsolete. But it's good that things are not eternal, it would be very boring if everything was the same all the time; I like things to be renewed, to move, that nothing is static, that's wonderful, because that gives us the chance to live wonderful life experiences.

Imagine if Love was the same since you met your partner, that would be very boring, in my case I have had ups and downs, but it's nice when it's at the top, because the relationship becomes very interesting and it's a way to end boredom, with the monotonous.
To let go is not to forget what you have lived through; but we must learn to live with what has happened to us and work on reconciliation, to live with the experiences of forgiveness, pain, suffering, fears and all those situations that have marked you, simply accept them and follow the path.
Finally, we must also learn to celebrate the beautiful things that happened to us in the past, all our successes, triumphs, love, friendship and that these moments remain engraved in our hearts.
"We cannot have a good future if we have not accepted, accepted and learned from our past".
Those who have stayed in yesterday forever will not be able to move forward and much less be happy in the present, nor in the future.
Some time ago my psychologist told me that it is hard for human beings to understand that everything ends, it is hard for us to understand things like death, but it is useless to stay there crying and suffering, unfortunately things come to an end, so I would take the beautiful things I lived with those people I loved so much and leave the rest behind. In fact I'm one of those people who don't see the dead, nor would I like them to watch over me in a box where everyone comes and sees me and cries, I don't see the point of that, I'd rather they buried me and that's it. I would rather like them to gather in my house with my family and share and laugh about everything they lived through with me, about my witticisms and my death would be a reason to cheer the spirits of my friends.
Recently I lost two friends, it is true that I mourned them, but what made me feel good the most was all the beautiful things we lived together and the moments we shared.

Love is something that also comes to an end, but one can reinvent oneself, of course! And if not, take those old photos of when you were sweethearts and remember those moments of idyll and passion, you will see how you will have a moment of happiness and although age weighs a lot we will continue loving each other, loving each other, supporting each other and helping each other every day.
All this has to be framed in a spiritual experience and that is to have the certainty that God makes all things new, God always has the power to fill us with his love and mercy and to renew everything. So if you are living an experience like the ones I have mentioned here, I invite you to reflect and give everything into God's hands, and I am sure that he will help you find the right path to be very happy. But don't leave everything to him, do your part and practice letting go, reconciling, celebrating the past and reinventing yourself.
---
Sponsors of carolinacardoza