HO HO HO HO, Merry Christmas!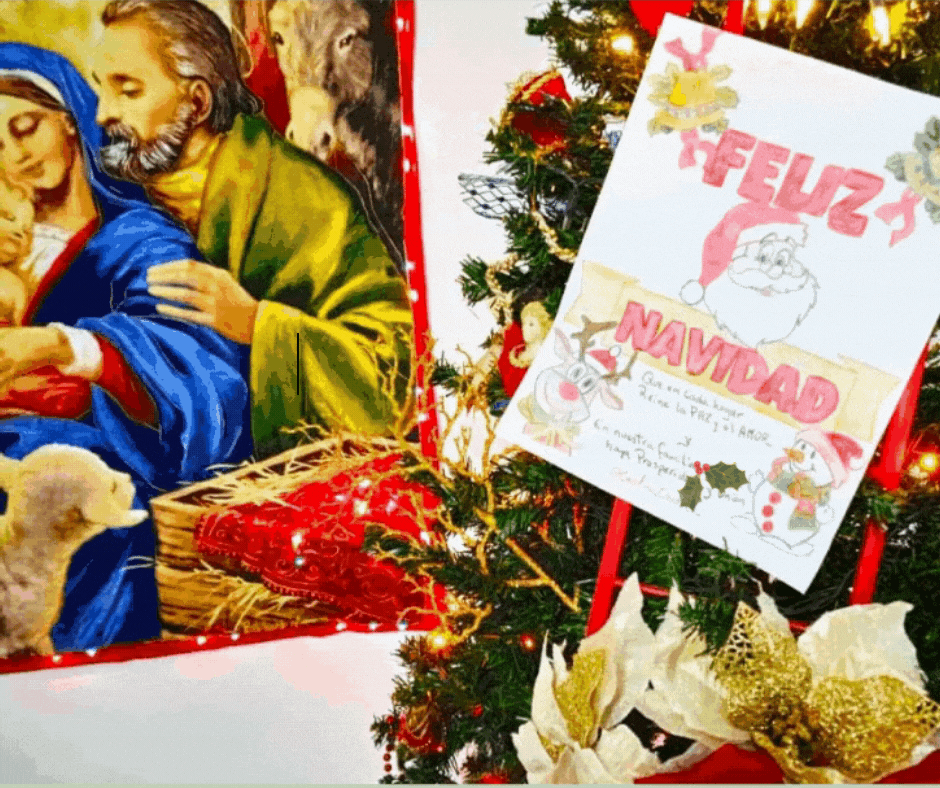 Hello my dear friends of #Read.cash, this weekend was full of many things, as I told you last time on Saturday I went shopping and although the rain interrupted my plans a little bit I managed to buy the main things I wanted, since I needed some ornaments and ribbons to decorate my house for Christmas.
On Sunday we got up very early and the first thing we did was to fulfill God, so we all went to mass together and thanked God for all the good things he has given us, for our health, for our children, for this job of writing in Read.cash that helps me and generates income to collaborate at home. There are really so many things to be thankful for that I could sit here writing all day long.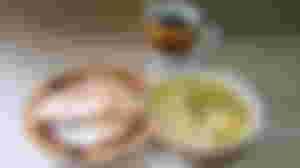 Well, after going to mass we got home and prepared a delicious breakfast in the best Andean style, Pisca or potato broth with arepita. Believe it or not, this delicious breakfast is my husband's specialty, all I do is help him with the dough for the arepas or coffee, but it is really delicious.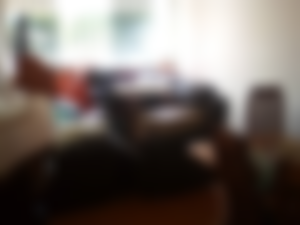 Later we got ready to clean the house, we also finished touching up some things that needed to be painted, we washed the curtain, my son Fabian shook the dust, my husband finished painting the door and the fence and to the sound of Gaita music we were giving shape to our house again after almost three months of repairs and repairs.
My son Israel is very fundamental, he helps me in everything and understands my tastes, so he is the one I count on every year to build the Christmas tree; I would have liked to take a picture of that moment but no way, I will always carry those memories in my heart.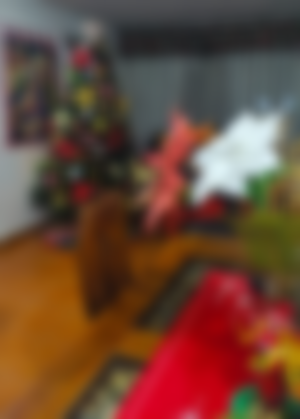 Finally my beautiful house
At about 7 pm everything was already taking shape, I know I still have a lot to do and organize but the main thing is already done. In my house we have a family tradition that comes from our grandparents and of course from our catholic religion, it is to make the novena to the baby Jesus and every year it starts on December 16th, so with God's favor I will be ready to start it with all the love in the world and be able to ask him for all of us and for our needs.
Dear friends of Read.cash, this really fills me with great emotion, I like to show you my things and tell you that I am deeply happy for everything that happens to us daily, they are very nice things, I know that sometimes sad things happen but despite that "we must see the glass half full", in my thoughts I pray that people become aware and be careful of being on the street and do not catch this terrible disease that has taken the lives of so many people hopefully all this will pass soon and I will continue to ask in my prayers for that.
As soon as we finished we all got ready to take a bath and make ourselves comfortable in the living room to listen to some Christmas music and enjoy our home, together and as a family.
The reward for our efforts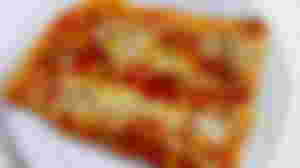 Where I come from there is a saying that goes "It's never too late when happiness comes" so my husband invited us two delicious pizzas and we enjoyed it with a soft drink. Then he and I toasted with a beer while we cuddled on the couch.
My Christmas message
A few days ago the priest of my parish preached a very beautiful message that stayed in my mind and I want to put it into practice from now on and it goes like this:
"May the house that one day the architects built become today homes of LOVE".
It means that the houses stop being deposits of people who only come to sleep, bathe or cook; it would be better that we all can talk, laugh, talk, get together even once a day to eat around the table; there are people who live together and do not know each other, do not know their tastes, their complaints, how they spent their day. How about if this Christmas we start by turning those bricks that make up our house into real "Homes" where there is a family that loves each other, knows each other and is united.
Well friends, I say goodbye, I want to thank you all for all your support, thanks to those more than 300 beautiful people who have given me their trust and follow me. I really like what I do and I share it with a lot of LOVE.
---
---
Sponsors of carolinacardoza
---