Conversation questions (interesting and fun)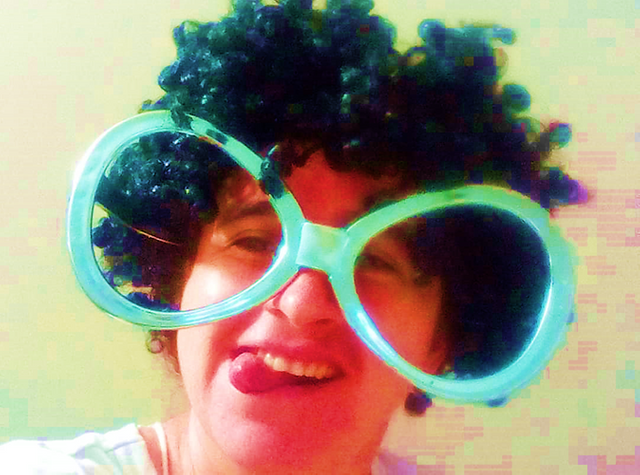 Hello dear friends of #Readcash, a few days ago I wanted to tell you more about my life, for now I feel calm, I'm putting my things in order and that gives me space to relax and feel good. Not everything in life can be running, suffering, criticizing. Let's do something different that makes us feel good, whatever it is, for sure our mind, body and space where we live will thank us for it.
What if one day you take some random questions and sit down to write about them without thinking that you are going to feel sorry or be criticized. It's a fun way to get to know each other and relax. I found some on the internet, there are many sites where you can find things like this.

Nº1 Do you dare to upload a picture of yourself, where you look ugly? It can be recent, or old. It can be with a morisqueta or with some photographic effect that deforms you. Do you dare? Let's see it.
I took this picture this morning at 5 o'clock, as you know I stop early to work because at this time I have internet, so I hope you like my crazy picture of today.
Nº2 Who is your favorite singer or band? Choose one of their songs and tell us which one it is.
[Fuente de video](https://youtu.be/wYqZ3ob-tgw)
My favorite singer is Ricardo Arjona, I like all his songs but there is a special album that I love and I listen to it every day. It is impossible to choose one song but I will choose "she and he" is a story of love and hate between people of completely different social class, language, creed, color and religion, but to overcome all obstacles love prevails and I love that. I think many of us should do that sometime, when we are singled out or criticized, I think we should send everyone to hell and let LOVE triumph.
Nº3 Have you ever experienced an embarrassing moment because you had to go to the bathroom? Any one of them, one or two.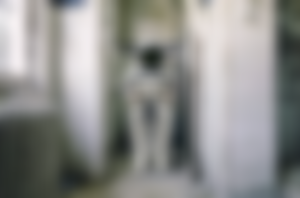 https://pixabay.com/es/photos/astronauta-ba%c3%b1o-4004417/
In my life I have had several since I am a person with a very sensitive bladder and I go to the bathroom to urinate all the time.
I remember years ago when I used to travel by bus to the Andes, for those who don't know, going from Caracas to Táchira is almost 15 hours by road, so we spent a long time on the bus at night and the drivers stopped only once on the way. For me it was terrible to have to endure so much so I would invent things or strategies to be able to go to the bathroom up to two times before getting on the bus. Many times I watched the drivers and as soon as I saw that they were already paying the bill I would run to go to the bathroom, but it was inevitable that at dawn I would feel like urinating again and I suffered, so in the last trips I remember that I bought a half liter juice, one of those that came in a carton and when I felt like it I opened the pot completely, bent down and urinated, I do not know if anyone noticed because it was very dark and everyone was asleep, but it was still the most uncomfortable moment of that kind.
Nº4 If you were given the choice of a super power, which one would you choose?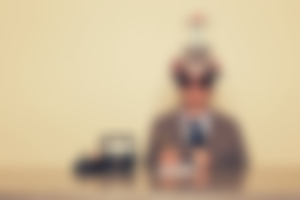 Fuente imagen Pixabay
Wow, I've never thought of that before, but haha, what would I choose? I would choose the power to get into people's thoughts and thus know what they think, with this power I could uncover a few evil corrupt politicians and put them in jail before they commit their misdeeds. I would also like to select my friends a little more so that they stop using you instead of giving you a pure and sincere friendship. I hate these people, that's why I would like t
his super power, so people would have respect for me and when they see me they would think a thousand times before acting incorrectly in any aspect.
---
Nº5 What has been the worst gift you have ever been given? If you are Venezuelan we accept secret friend anecdotes or gift exchanges.
Hehehehehehehehehehehe, in the case of secret friends I have never done badly, but I know of some cases that are so embarrassing! What is pitiful is pity. But I think if there is something that I got once in a gift exchange that although it was very nice did not fit my personality. It turns out that I worked in the Sofitasa Bank and the one who had to give me a gift was nothing more and nothing less than the manager, well when I opened that case I found a pearl belt that was very nice, but it seemed taken out of grandma's trunk (laughs) I do not like pearls, I do not know how to use them and that belt never fit with anything I wore. That day I had to hide and pretend that I loved it so as not to make the manager feel bad, but honestly a purse or a watch would have been much better for me.
Nº6 If you were given a million dollars right now, what is the first thing you would buy?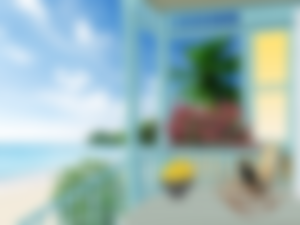 Fuente: https://pixabay.com/es
I would buy a house closer to the beach and with a pool, without thinking twice or looking sideways. I love the beach, I love going with family and enjoying the ocean, but since I would have money left I would also like to invest in #Readcash and BCH and increase my voting power so I can support every day.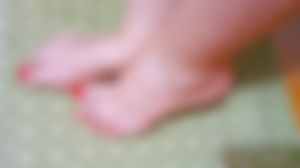 Nº7 What would you change about yourself, if you could?
I would like to change my skin color, I think people with white skin suffer a lot from the sun, we also age earlier than those with brown skin and we get spots. Also when we go to the beach we stand out from the others with our pale white color. To wear a garment that we have to show our legs we think twice, this color is terrible.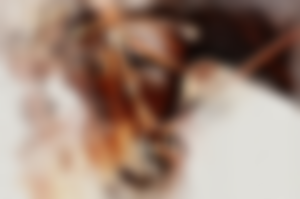 https://pixabay.com/es/illustrations/caballo-caballo-marr%C3%B3n-equino-brown-1591536/

Nº8 If you had to be born an animal, what would you have liked to be?
I would like to be a horse, I have always liked that animal. A horse is strong, big, brave, but it is also noble and helps in everything that is asked of it. I remember my father's horses, they were always helping at home carrying the crops from one place to another. Horses are really beautiful.
---
Questions to answer and generate conversation https://www.mundodeportivo.com/uncomo/ocio/articulo/preguntas-para-conversar-50369.html
---
Sponsors of carolinacardoza