Christians| Christmas is God's promise fulfilled

Hello Read.cash friends, today my friend @Frenly88 left me a nice comment on my last post and it made me reflect a bit on what Christmas really is, so I took a few minutes to reflect and write a few lines on this. topic.
Mankind celebrates Christmas in the early morning of December 25 and Christmas is the birth of the son of God and that is what is really important.
Unfortunately in the consumerist system in which we live Christmas has been appropriated and other things have been shoved through our eyes, be it shopping, parties, drinks, more shopping, meetings, Christmas spirit, among others.
In my case, since I am Catholic, the most important thing has to be the birth of Jesus of Nazareth. For those who read and know the Old Testament, a promise is made there, the prophets always announced the birth of the messiah and that Christmas night is that it happens and the promise that generations have been waiting for so long is fulfilled.

We should not misunderstand Christmas and now with so many things happening in the world we should be more united to him. This Christmas I invite you to spend time with him, talk to him as a friend, tell him everything, he always listens to us. I like to get up in the mornings and sit for a while by the altar, there I thank him and put my day in his hands. It feels so good to do that, how about giving it a try? I like the silence in the morning, it's just me and him, it feels peaceful, quiet.
Yes, it is true that going to get-togethers, giving gifts, buying new clothes, sharing is very nice and it is already a tradition to celebrate it with family and friends, but do not forget that the fundamental thing is to receive God our Lord and clean the house of our heart so that it is free of grudges, hatred, misunderstandings and we have it prepared for the arrival of the Messiah, who is the owner of life and it is to him to whom we must confess our love.
Christmas is the consolidation of a promise, that is why it is so beautiful that on that night we renew our faith, we believe again in God's promises. When we desire something and we trust it is because we are sure that it will be fulfilled. When we belong to God we do not doubt for a minute that He takes care of us and fulfills our promises.
Christmas cannot be a reason for frustration, on the contrary, Christmas should be a reason for joy and to feel more alive than ever. That is why it is nice to feel the warmth of our family and friends, those beings who are always there taking care of us, helping us, giving us their affection and always giving us what we need to get ahead.
A few days ago I made a post about giving a gift to a special person of our beloved platform and I chose my friend Gertu13 and my friend Coquicoin, they perhaps without realizing it have brightened my days with their support, their nice comments, encouraging me to move forward. I wish I could give them a real gift and show them my affection with a present.
Because it turns out that for me Christmas is also a time to look for those people who have been an important part of our lives and that for one reason or another we have forgotten. I remember last year I took it and called all my friends, I wrote to others, many answered me and others did not, many later we resumed the friendship and we keep in touch more often, and that is another thing that feels good in my heart.
Christmas lends itself to many things, to reunite, to forgive, to heal wounds, to brighten the lives of others and it is the perfect opportunity to start from scratch and ask God to give us new opportunities to do things right.
Christmas has that strength and more, so do not be afraid to look for the child God, receive him this Christmas in your heart, do not leave him because he never leaves us, he never abandons us.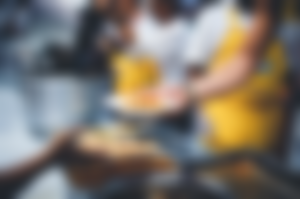 Finally, I don't want to leave this day without telling you that Christmas is a time to help others, to be useful and to give the best of yourself to others, especially to those most in need as well.
---
Sponsors of carolinacardoza

https://pixabay.com/es/illustrations/navidad-cuna-granero-bel%c3%a9n-1010749/