Success is a Process... Not a Destination
We all want to live successful lives, and I am sure that is no surprise to anyone. Wouldn't it be nice to live a life where you achieve everything you want? Where you never encounter setbacks or anything for that matter? Yes, it would. But hey, we all have to start somewhere, right?
The idea that success is a process, not an event, is something I've been thinking about a lot lately. It's so easy to look at someone who has achieved some sort of goal and think, "Wow, they must be SO happy now." And yes! Of course they're happy! They've accomplished something they've been working toward for a long time, and that's wonderful. But what we don't see are the steps they took to get there—the process.
There is a process to success, not one trick or tip. You know, from your own experience, that you can't make it in life by just reading one blog post, an article in the newspaper, or an email from a friend.  It is not something that happens overnight. Many confuse luck with success when someone appears to rise from nothing to good fortune, but in reality, that person works hard and first had to have a level of success in order to have a platform for their luck. When you become a multimillionaire or run a billion dollar company, there wasn't just one stroke of luck that led you to that point. There's no quick fix, no easy button and no get-rich-quick scheme. It is often noted that luck favors the prepared.
Success is a process you should focus on improving. That's what the most successful people do. They constantly work towards bettering themselves and their business instead of thinking about the success they have, a process that might not even have happened yet. The only way you can be successful is if you're willing to put in the time, effort, and persistence to find out what works for you. The same applies to everything else in life, not just trying to be successful at something.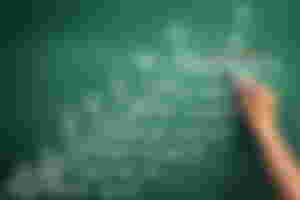 Success is a process — a series of steps. Every step is important—every step is necessary to get us where we need to go. We can't skip over the boring or hard stuff and still wind up in the right place. But that's okay! Because, if we're doing it right, the process itself is rewarding. Therefore, it's possible to achieve success by following this process. Sometimes we get so focused on the end game that we forget about the steps needed to accomplish what we want. It's also easy to get discouraged because there are steps that make us uncomfortable or we simply aren't good at them. However, if you focus on your current step instead of worrying about the future or being intimidated by the unfamiliar, you can grow and accomplish your goals faster.
We, as people, have a tendency to think that success is a destination. We talk about the "path to success" and tend to think of success as a moment in time—something that happens at once, in a flash. But we don't really give much thought to the concept of containing our definition of success to just one moment. It's an exciting sentiment, but one that many of us fail to follow ourselves. It takes work and dedication over a long period of time. It's not something that just happens to you, nor is it something you get handed. It's something you DO. I know that because I've been there, right inside the grind of what it's like to be working towards your dreams, and it's not always easy. Sometimes you fall down and have to get back up again—and again, and again—but that's just part of the process. You can't expect success to look like one long smooth ride without any bumps or potholes along the way.
Sometimes we're so busy focusing on what we're not achieving yet that we forget to see the small victories that happen every day—those little wins are the things that make us feel better about ourselves, and they give us the confidence to keep going when things get tough. They're reminders that we're on the right path and moving in the right direction. But you have to learn how to stop and appreciate them: where before you might have felt discouraged by a flat tire or a traffic jam, now you're learning how to see things in a different light.
The "steps" vary from person to person, because what each of us sees as success varies, too. For some people, it's all about money; for others, it's about being good and kind in their day-to-day lives. For some people, success is getting married and starting a family; for others, it's never getting married or having kids. But no matter what definition of success feels best for you, there's one thing that holds true across all definitions: a journey toward success requires taking steps in the right direction—even if those steps don't feel like they're moving us forward at the time.
Hopefully, I've convinced you that success is not a destination. Rather, it's something you must continue to work towards every day. To do that, though, you have to understand what it truly means to be successful. At the end of the day, success is a process. It requires constant vigilance and care. But if you stick to those ideals, I can promise you one thing: success will chase you down.
---
That's all for today! Thank you for reading my article and keep safe always!
Lead image from Endicia
Copyright, 2022 captainghost. All rights reserved.