Why Koreans are Dominating Esports?
I've been a fan of video games for a very long time now and one of my hobbies is to watch either replays or live tournaments of Mobile Legends, Dota 2, Starcraft, , CS:GO, League of Legends and so much more. Of those mentioned Esports Games, I want to highlight League of Legends since it is the most popular video game in South Korea and the country is arguably the best country in the world when it comes to League of Legends.
Whenever I watch tournaments, I can't help myself from wondering why the Korean region is on another level compared to the North American, European, and China regions.
I tried finding answers and here's what I've discovered:
South Korea's rich gaming culture started in the 1990s when the country started introducing high-speed internet connection which resulted in the escalation of PC Bangs, this is a PC Room filled with high-end computers where people can play computer games. However, this is quite different from what normally know as Internet Café. PC Bangs are really designed for gaming. Aside from high-end computers, it also has comfortable seats, bathrooms as well as food (you can even order food straight from the computer and it will be directly served to you) and not to mention, a high-speed internet connection. And usually, these PC Bangs are open 24/7.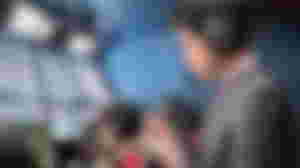 This is not new to us because esports are becoming more known in the and are becoming more like careers or jobs for a lot of people instead of just a hobby to pass time. However, in South Korea, esports had become an elevated career and it's not just something you do for the sake or earning money.
A person needs to meet the qualifications and he/she must have the right mindset to conquer challenges for him/her to make the team and compete against other players inside and outside the country. For gaming organizations, they have a very high standards when it comes to hiring staff especially coaches. Top tier teams in the LCK (League of Legends Champion Korea), the primary competition for League of Legends esports in South Korea, like T1, DWG and Gen.G strictly hire their coaching staff to ensure the success of the organization.
In South Korea, being a pro-player in League of Legends, especially if you're already known for having god tier skills, makes you earn much fame and fortune as K-pop idols. An example would be Lee Sang-hyeok aka Faker, the midlaner of T1.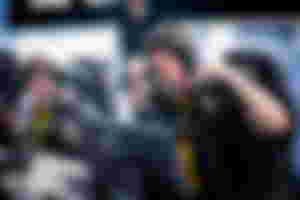 League of Legends players in South Korea bind their Social ID Numbers to their accounts which means they can only get one account, virtually. Players who troll, violate rules, or those who don't take the game seriously may get banned permanently which means the person may lose the chance of playing League of Legends for his/her entire life. This somewhat force players to be in their best form always.
The game consists of 9 different ranks namely: Iron, Bronze, Silver, Gold, Platinum, Diamond, Master, Grandmaster, and Challenger (arranged from lowest to highest). And based on my research, people say that Diamond players in the NA(North American) Region is equivalent to Korean Bronze which is I think a bit of an over exaggeration but if we base it on tournament results, I think this is a fact.
Asian countries are serious with their esports organizations. According to a research, "government-led initiatives for the development of esports in Korea have been known to the public. Recently, the Korean government has invested in the construction of 4 esports-specific arenas by local governments, as a result of esports popularity. Thus far, these initiatives have been playing an influential role in revolutionizing the esports industry in Korea with the formation of a grassroot-focused esports development model (e.g., amateur local tournaments, collaborations with local PC bangs, etc) "
That much support from the government is an influential factor why esports in South Korea is strict and considered top tier.
Asian fans are regarded as one of the most critical fanbases in the gaming community around the world. These fanbases are dead serious when it comes to supporting their favorite teams and when they see certain teams that are slacking or not playing well, negative comments towards them will surely skyrocket and as a result, the teams need to push themselves to meet the expectations of the fans to avoid getting flamed.
An example of this is during the Worlds 2020 held at Shanghai, China. Damwon Gaming (a team from South Korea) and Suning (a team from China) faced head to head in the championship round of that prestigious event in a best of 5 match. During the opening ceremony, Damwon Gaming players, considered as hostiles, were not given much applause from the audience even though they won the championship.
LCK pro-players always mention in every interview that they want to win and preserve the honor of their region in the international setting although they already know how may titles South Korea teams have brought home already. They are directed towards that goal and they make sure to win the trophy no matter what.
From all these information- from the facilities, government support, and the rich gaming environment of South Korea, we can now see why they dominate not just League of Legends but also other esports competitions. And I think if all regions were to adopt this kind of gaming system, it's possible that they too, can produce high-caliber teams that can take down the LCK giants.
However, I also have realizations about this because if such strict and rich gaming culture exist, doesn't this affect their health, especially their mental health? After gathering information from the internet, I've found out that some parents are even dragging their kids to rehabilitation centers because of game addiction. Some players and even students had to wear braces around their arms and hands because of too much gaming.
It's good to play games and consider gaming as your job however we should still see to it that we take care of ourselves and maintain a healthy lifestyle. Find time to go out and spend time with your family and friends as well as with nature.
The lead image is from google.
Happy gaming and stay safe everyone!