I am an art lover. Many works will be lost if not captured.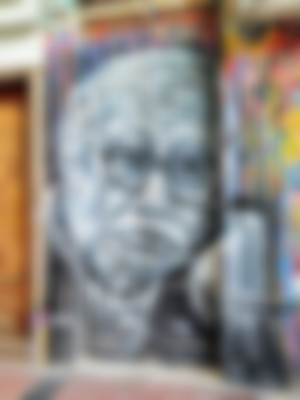 Most building owners clean off paint the next day and it does not matter how good the artist is. Note the door just to the left of this artwork.
When a property is not lived in or has not yet been rented, artist attempt to find a new home for their passion. This door allows the old gentleman a place to ponder until someone comes to paint him over again.
I was struck by the way colors were allowed to drip down over this black and white piece. Lovely.
---
Note that these are my images, taken by me. I have referenced my other social accounts and have linked them to my account here, proving they are my accounts.