Another Blessed Day, Living in Paradise on Earth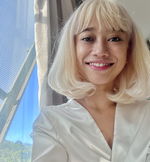 Today's evening was a magical sunny day with such spectacular sunset. Quite hot than usual which encouraged me to get myself immersed into the salty water. Waves crashed the seashore pretty 'non-gently', probably due to windy evening. But it was super fun 'fighting' with the waves as they were trying to kick me out from the water. I barely immersed half of my body into the water as I still remember how long was it that thorny worm-kind-a-like living organism that I saw in this rocky beach when the water at low tide recently during the full moon.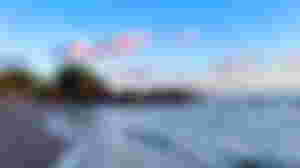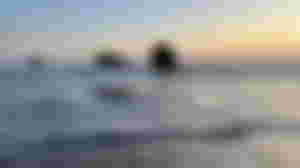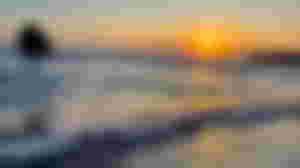 Caught up a little bit my 'long gone stamina', did some running too this evening along side the seashore while watched the amazing evening sky. It has been awhile I didn't do any cardio exercise since we left Penang-Malaysia. After the run, I felt so energized and revived. It is a blessing and I am so grateful to have this blue sky clear weather, lovably sweat day. I don't mind to have this all year long.